AGORACOM was proud to be the Investor Relations Sponsor at The PIPEs Conference hosted by DealFlowMedia in New York last month, which has become the largest and most important event on Wall Street for the small-cap and micro-cap space.
KEYNOTE PRESENTATION – TURN THIS TURMOIL TO YOUR ADVANTAGE
As the IR Sponsor, I gave the keynote IR presentation titled "A Recipe For Success During Market Turmoil". which is based on our blog post back on October 7th. The post was very well received by clients and non-clients and even cited by IR Web Report as an example of how to turn this period of turmoil into a competitive advantage.
More than just lip service, we've followed these principals for our own business and had a record month in October.
For those of you that couldn't attend, please find enclosed a webcast of the presentation.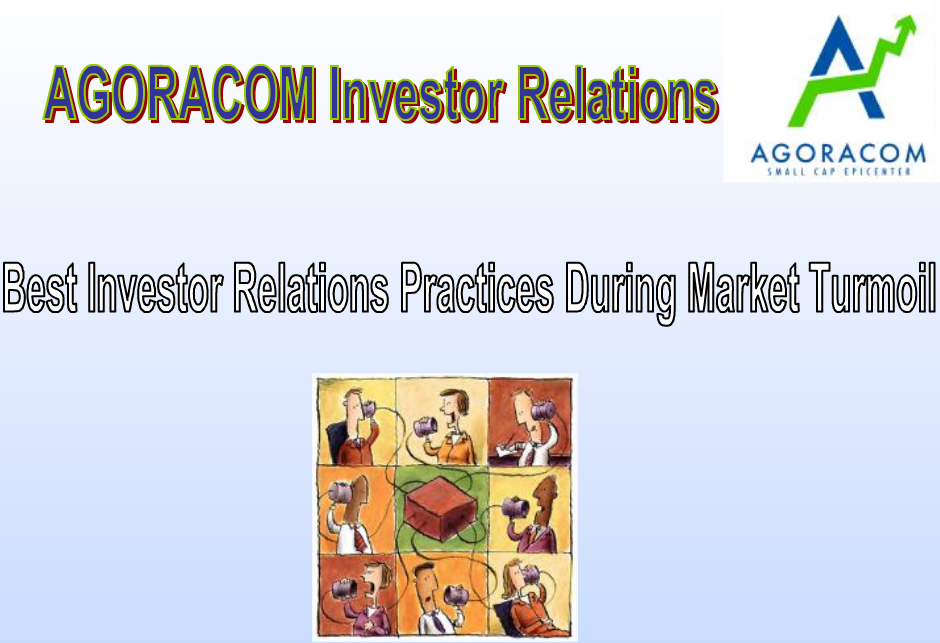 Regards,
George