I was going to get all deep, philosophical and Web 2.0 on you – but its too early on a Sunday morning.  Besides, Rupert Murdoch sums it up pretty good below.  Remember, this is a "big" guy telling you that "fast" is better.  If I had to apply it to your investor relations, I would say:
Communicate Fast – Don't rely on press releases. Start blogging, tweeting, etc.
React Fast – Listen to your investors today. This minute. Not at your AGM.
Respond Fast – Once you've listened, respond and engage.
Adopt Web 2.0 Fast – You can't do all this via phone and e-mail. Think 1:Many, not 1:1.
Adopt Mobile Fast – No point in delaying the inevitable.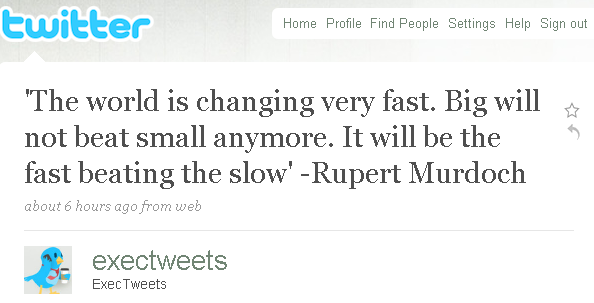 Regards,
George