On April 14, 2010, the Government Accountability Office (GAO) submitted a Report On Rare Earth Materials In The Defense Supply Chain to the Committees on Armed Services of the Senate and House of Representatives.  It is a 38-page report that is well worth the read for anybody invested or interested in Rare Earth Metals companies.  I read it and came away with a clear impression of concern over China's supply of Rare Earth Metals.  Here are some highlights: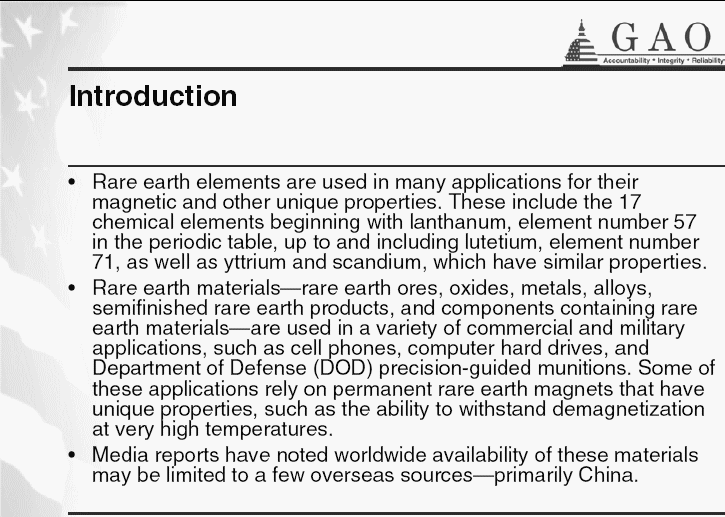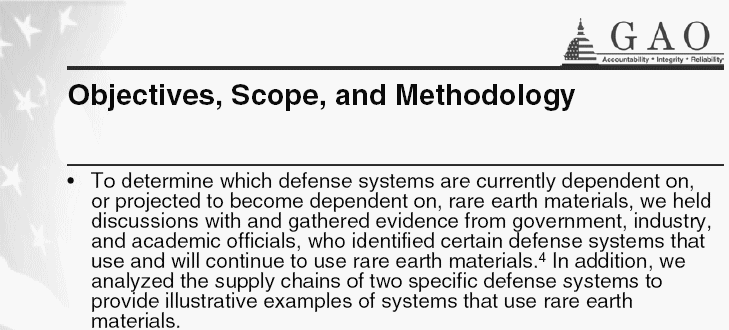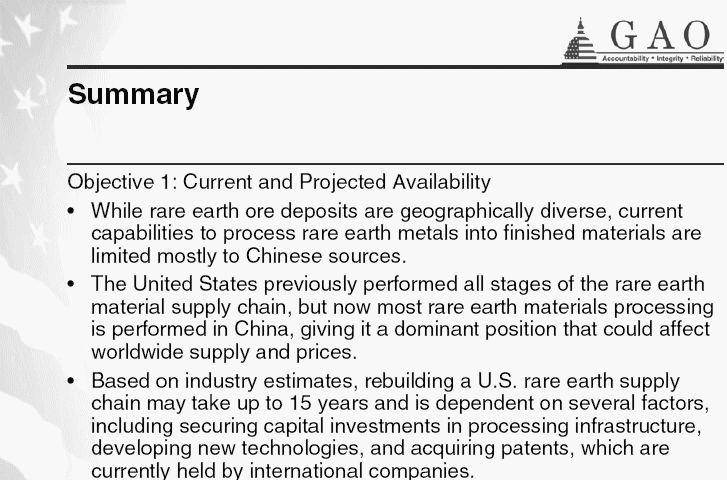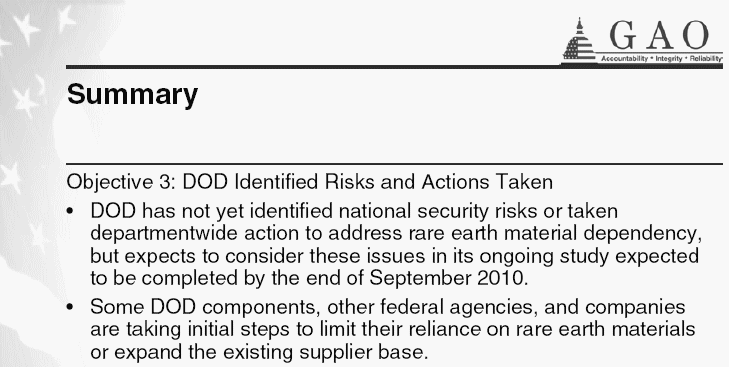 I found it interesting that the DOD has not yet identified national security risks as a result of REM dependency, yet a few pages later states that China produced 97% of rare earth oxides in 2009. Â Furthermore, the report goes on to say that refined rare earth metals are almost exclusively available from China.
Now, logically speaking, that isn't necessarily a concern if rare earth metal supplies could be readily developed and produced elsewhere. Â Unfortunately, that doesn't seem to be the case according to this: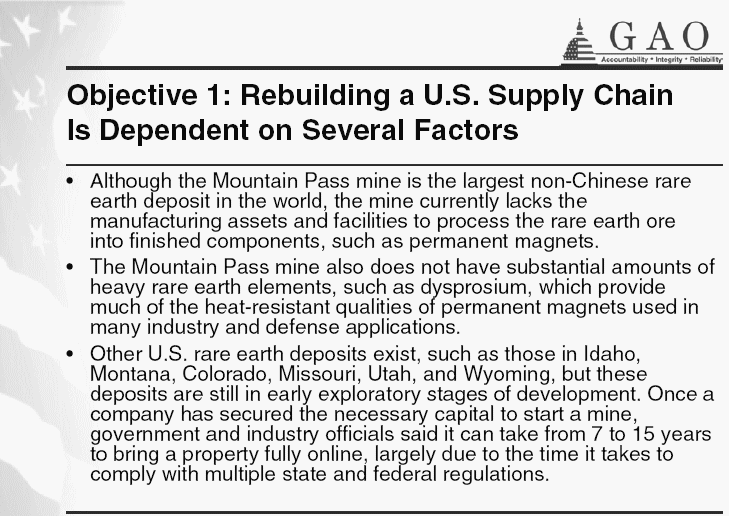 The report goes on to add that other obstacles stand in the way of rebuilding a US supply chain including:
Environmental Standards & Compliance – Significantly higher in the US than China
Patents – Foreign companies own patents on manufacturing key rare earth metals
Time – Alternatives to rare earth metals could take 10-15 years and still not meet spec requirements
Overall, this is a great report and a must read for anyone that is investing in the future of this space.
Regards,
George