SPONSOR: Tartisan Nickel (TN:CSE) The company's Kenbridge Property has a measured and indicated resource of 7.14 million tonnes at 0.62% nickel, 0.33% copper. Tartisan also has interests in Peru, including a 20 percent equity stake in Eloro Resources and 2 percent NSR in their La Victoria property. Click her for more information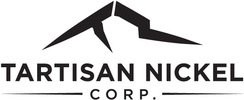 Megafactories buildout could up nickel demand in batteries 19 fold—Benchmark
Moores said that these megafactories are being built almost exclusively to make lithium ion battery cells using two chemistries: nickel-cobalt-manganese (NCM) and nickel-cobalt-aluminium (NCA)
"Under this scenario, lithium demand will increase by over eight times, graphite anode by over seven times, nickel by a massive 19 times
It was encouraging for miners when Simon Moores, managing director, Benchmark Mineral Intelligence, testified before the U.S. Senate Committee on Energy and Natural Resources on Tuesday.
Moores was summoned by the Senate Committee to testify on the lithium, cobalt, nickel and graphite supply chains for energy storage.
"Benchmark Mineral Intelligence is now tracking 70 lithium ion battery megafactories under construction across four continents, 46 of which are based in China with only five currently planned for the US. When I gave my last testimony in October 2017, the global total was at 17," Moores said.
Moores said that these megafactories are being built almost exclusively to make lithium ion battery cells using two chemistries: nickel-cobalt-manganese (NCM) and nickel-cobalt-aluminium (NCA).
"This means the supply of lithium, cobalt, nickel and manganese to produce the cathode for these cells, alongside graphite to produce battery anodes, needs to rapidly evolve for the 21st century," Moores testified.
Moores presented a chart based on the assumption that all of these megafactories are built and run at 100% capacity utilization.
"Under this scenario, lithium demand will increase by over eight times, graphite anode by over seven times, nickel by a massive 19 times, and cobalt demand will rise four-fold, which takes into account the industry trend of reducing cobalt usage in a battery," Moores testified.
Also on Tuesday, Benchmark Mineral Intelligence launched lithium carbonate and hydroxide price indexes, which draw from the data collected by analysts across 11 market prices. See more on price boosts here.
Moores' full testimony is available here.
Read more here.
Tags: megafactories, nickel demand, tartisan, tsx