SPONSOR POST: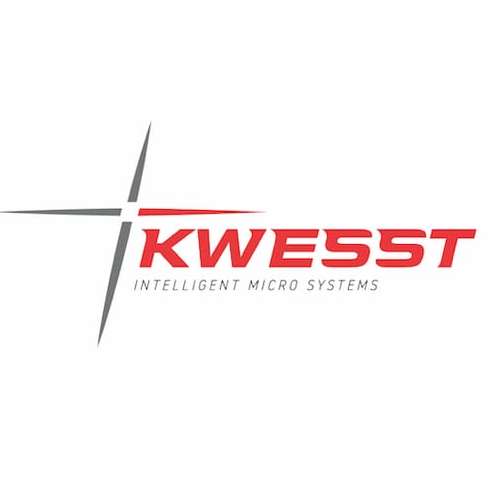 WHY KWESST? HERE'S SOME GREAT REASONS
1. KWESST is a leader in defensive technologies that increase the capabilities of soldiers, including
those of NATO and its allies.
2. These technologies make a critical difference to soldier safety and effectiveness.
3. The Leadership team experience spans decades and hundreds of millions of dollars in military and homeland security contracts.
4. KWESST develops next-generation systems for forces around the world, with a particular focus on special forces among NATO countries and their allies.
5. KWESST partners with globally recognized equipment manufacturers to integrate its systems into
their solutions to create high value-add products for global customers.
Announced the elevation of its affiliation with SAMSUNG Electronics America Inc. to "USA Partner" status
KWESST will be employing the SAMSUNG S20TE tactical smart phone in the production version of the Company's Tactical Awareness and Situational Control System (TASCS) and for its Integrated Fires Module (IFM) for networked targeting on soldiers' weapons
SAMSUNG S20TE device, also known as the Galaxy S20 Tactical Edition, is the latest mission-ready military smartphone built and proven by operators in special operations for rapid information capture, sharing and analysis in diverse operating environments
6. KWESST provides small cap investors with a rare opportunity to invest in a high-growth, technology driven, global defence company with:
Tier-1 Customers
Global Customers
Proprietary Technologies
Diversified Products
Globally Renowned Executive Team With Massive Successful Track Records
—————–
Defense Market Size Anticipated To Exceed USD 10.5 Billion By 2023
Defense market size was valued around USD 6 billion in 2014 and is anticipated to exceed USD 10.5 billion by 2023, growing at a CAGR of over 6.1% from 2016 to 2023. The growth can be mainly attributed to increasing technological innovation and advancement. The technological improvements are expected to improvise the military power and thus resulting in making it stronger. Various nations are now concentrating on developing the protection systems for themselves as well as to trade with other militaries.
Proliferating security concerns among various nations and rising government spending in research and development activities is likely to propel the industry growth. Nations assessment of its security is mainly responsible for shaping its security system. As the country's economy grows its security spending also increases. Nations are now retooling their fighting abilities towards more affordable and updated technology.
Countries such as China, Israel and Russia defense market see significant spending in improvising their resistance systems. As of 2015, U.S spends around 54% of its fiscal budget for military utilities and accounted for 37% of the overall industry share. It spends as much as USD 610 billion and ranks first in case of defense expenditure across the globe. Japan, China, United Kingdom, Russia, Germany, South Korea, France, Saudi Arabia and India collectively valued for USD 601 billion in 2015.
The global defense market is estimated to face two major challenges over the forecast period namely, profitability growth and cost cutting to maintain financial performance. In order to tackle these conditions several counties namely India is now focusing on defense foreign investments and technology platforms for increasing production operations in the country. As of 2015, The Ministry of Commerce and Industry (MC&I) has modified its FDI limit from 26% to 49% in order to improve country's own security system. Moreover, declining resistance budgets accompanied by rising development costs is expected to hamper defense market growth from 2016 to 2023.
In addition, countries namely UAE, Saudi Arabia, India, South Korea, Japan, China and Russia exhibit potential growth prospects owing to threat from other countries. Defense companies are expected to witness huge growth opportunities owing to increasing investment in next generation ISR, unmanned combat land and sea vehicles, cognition & data analytics as well as improved precision strike with the assistance of non kinetic weapons. The defense market can be segmented on the basis of platform which includes airborne, naval and land based.
U.S. MDA (Missile Defense Agency) and Raytheon are jointly working on development of MOKV (Multi-Object Kill Vehicle) concept. These are specialized equipments that are likely to steer itself to the target and destroy the objects in space. In addition, India has test fired its AAD (advanced air defense) interceptor missile developed by DRDO (Defense Research and Development Organisation). It is a single-stage, anti-ballistic missile designed to suspend incoming missiles from an altitude of 30 kms. When integrated with Prithvi air defense missile, the experiment might result in two-tier ballistic missile defense system which is developed to intercept any threat from an altitude of 5000 kms.
Key industry participants in defense market share include Boeing, EADS/Airbus, United Technologies, Raytheon, Northrop Grumman and General Atomics Aeronautical Systems, ABG Shipyard Limited (ABG), Adcom Military Industries, Bharat Dynamics Limited, Brazilian Company Avionics Services, CADES Engineering Technologies Ltd, Cassidian Cyber Security, EBV Explosives Environmental Company, Direction des Constructions Navales Services (DCNS), BAE Systems Information and Electronic Systems Integration Inc. (US), EUREST Raytheon Support Services , European Advanced Technology S.A., Hispano-Suiza, HCL Aerospace & Defense and Advance Tech Control Pvt Ltd among others.
Source: https://www.gminsights.com/industry-analysis/defense-market
Tags: CSE, defense stocks, investing, military, Samsung, small cap stocks, stocks, TASCS, tsx, tsx-v