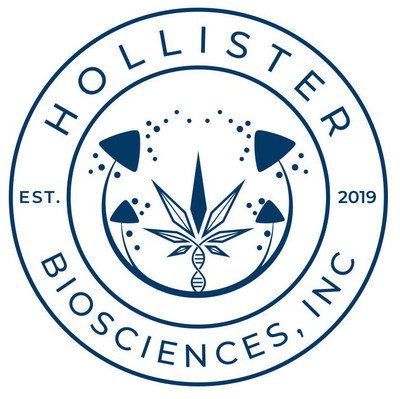 Hollister Biosciences (HOLL:CSE) is a multi-state operator with multiple, high-quality products that are now carried in 280 of California's 600 dispensaries, where it also claims California's #1 hash infused pre-roll "HashBone" … and if that is all they had you would have the makings of a great small cap cannabis company. 
But there is more …. way more. 
Venom Extracts is their 100% owned subsidiary that is absolutely dominating the state of Arizona.  More than just lip service:
Venom just surpassed $30,000,000 (MILLION) in revenue YEAR TO DATE
Venom Extracts is one of Arizona's premier extract brands
One of the state's largest producers of medical cannabis distillate and related products
The products are award winning
….. And it is run by the absolute coolest guy in small cap Cannabis – Jake Cohen
THE NUMBERS SAY IT ALL 
1.  RECORD Q3 REVENUE          $12.5M 
2.  CRAZY REVENUE GROWTH    5,200%
3.  RECORD EBITDA                 $1.265M (vs a loss of $362,000) In case you're wondering if this was a fluke quarter, this is what Q2 looked like: 
RECORD REVENUE of $US 8.47M, compared to $200,000 last year and representing an increase of 4,170%
NET INCOME of $300,000, compared to a loss of $2.1M, representing a turnaround of $2.4M over last year
HOLLISTER HEADED TOWARDS $50,000,000 REVENUE? 
If you're paying attention, HOLL is achieving enormous growth both year over year and sequentially.  If we extrapolate the latest Q3 numbers, Hollister is on a $50,000,000 annualized revenue run rate assuming no further growth. 
But there is more. 
The State of Arizona just approved recreational cannabis in Arizona.  This is a potential windfall for Venom given the fact its brand, reputation and dispensary penetration from its award winning medical cannabis is about as good as it gets.  How good is Hollister now? 
How good does it get? 
Watch this incredible interview with Venom Extracts Founder Jake Cohen, the coolest exec in small cap cannabis because he delivers incredible results with sweat, swagger and great swag to boot.  
Watch this interview or listen by Podcast on Apple, Google, Spotify or your favourite podcaster.
Tags: Aphria Inc, Arizona, Aurora Cannabis Inc, california cannabis, Cannabis, Canopy Growth Corp, CBD, Cronos Group Inc, CSE, Fire & Flower Holdings Corp, hash, Hemp, Proposition 207, small cap