Bond auctions in Italy and Spain went far better than most expected today and the markets are loving the news. Â On days like this, it pays to have a graph like the one below that sums up where the greatest action is going in one view. Â In this case, Copper, Gold and Silver are set to be big winners: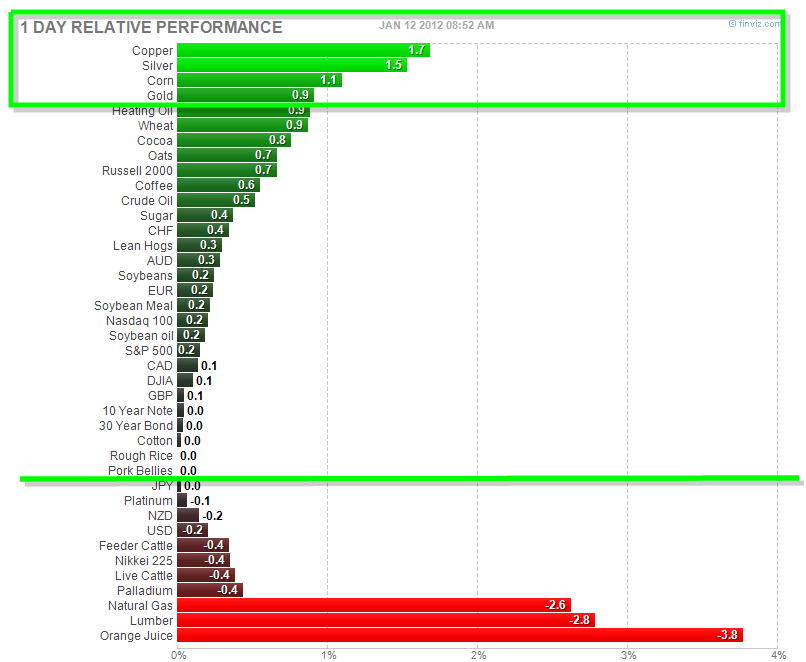 AGORACOM Clients That Stand To Benefit, In Order of Commodity Gains Above:
As always, do your own due diligence!
Regards,
George