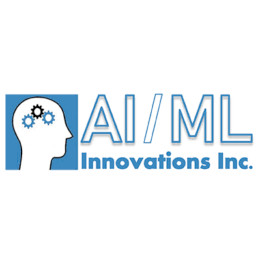 TORONTO, ON / February 2, 2021 / AI/ML Innovations Inc. (CSE:AIML), a company focused on acquiring and furthering Artificial Intelligence/Machine Learning technologies that address urgent societal needs, is pleased to introduce the following members of the Advisory Board for its subsidiary, Health Gauge:
Dr. Pierre Boulanger, P.Eng , PhD, University of Alberta
Dr. Boulanger is a Professor and Cisco Chair in Healthcare, at the University of Alberta. He holds a double appointment of Professor at the University of Alberta's Department of Computing Science (where he is the Director of the Advanced Man-Machine Interface Laboratory) and the Department of Radiology and Diagnostic Imaging. He is also on the editorial board of two major academic journals and sits on several international academic committees.
Dr. Jacques Kpodonu, MD, FACC
Dr. Kpodonu is a triple US boarded cardiac and endovascular surgeon based at the Beth Israel Deaconess Medical Center and surgical faculty at Harvard Medical School. Additionally, he is a visionary clinician, medical scientist, and the lead author and editor of four medical textbooks as well as having regularly published work on topics including digital health, biomedical innovation, design of hybrid operating rooms and recently addressing health equity during the COVID19 pandemic.
Read More: https://agoracom.com/ir/AIMLInnovations/forums/discussion/topics/754419-ai-ml-introduces-health-gauge-s-advisory-board-members/messages/2301562#message
Tags: $AIML.ca, $FIRZF, AI, AI/ML, AI/ML Innovations, AIML, Dr. Jacques Kpodonu, Dr. Pierre Boulanger, Machine Learning