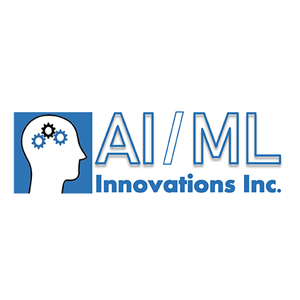 Health Gauge was awarded a $140,000 Alberta Innovates development grant
Health Gauge has also received grants totalling $130,000 from the National Research Council Canada
It was also granted more than $60,000 from MITACs Canada, which designs and delivers research and training programs in Canada
TORONTO, ON / ACCESSWIRE / February 9, 2021 / AI/ML Innovations Inc. (CSE:AIML), a company focused on acquiring and advancing Artificial Intelligence/Machine Learning technologies that address urgent societal needs, reports that its subsidiary, Health Gauge, has been awarded a total of $330,000 in grants from Public Sector Innovation Partners as it continues to forge numerous strategic private and public sector relationships, so that it may best leverage the human, technological and financial resources of world-class organizations in order to most efficiently and effectively commercialize its AI-driven, health-tech platform.
Health Gauge is directly benefitting from partnerships with many leading organizations in the form of non-dilutive grants, the development of business networks, access to leading complimentary technologies, and specialized input from industry leaders, healthcare entrepreneurs, and scientists from across North America. Health Gauge continues to tap into its strong industry relationships to pursue opportunities for further partnerships and non-dilutive funding to maximize shareholder value.
"Health Gauge has attracted the attention and support of a broad array of first-class organizations, all of which the Company is using to advance its technology, business model and deployment strategy" said Tim Daniels, Executive Chairman of AI/ML Innovations Inc. "We view the meaningful financial support by these prominent organizations as a vote of confidence in both Health Gauge's technology and its vision."
Read More: https://agoracom.com/ir/AIMLInnovations/forums/discussion/topics/754960-ai-ml-s-health-gauge-was-awarded-330-000-in-grants-from-public-sector-innovation-partners/messages/2302799#message
Tags: AI/ML, AI/ML Innovations, AIML, Alberta Innovates, Health Gauge, MITACs Canada, National Research Council Canada