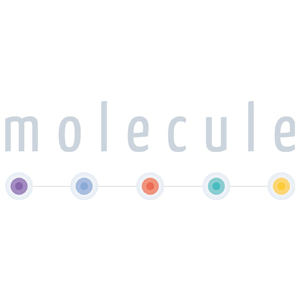 March 19, 2021 – Ottawa,  Ontario – Molecule Holdings Inc. (CSE:MLCL) (CNSX:MLCL.CN) (" Molecule " or the " Company "), is pleased to announce that it has completed a non-brokered private placement offering (the " Offering ") of 1,000 senior secured convertible debenture units (each a " Unit ", collectively the " Units ") for gross proceeds of $1,000,000.  
Each Unit is comprised of $1,000 in principal amount (the " Principal Amount ") of senior secured convertible debenture (each, a " Debenture ", collectively the " Debentures ") and one share purchase warrant (each a " Warrant ", collectively the " Warrants ") for each $0.30 of Principal Amount, each Warrant entitling the holder thereof to acquire one common share of the Company (each a " Warrant Share ", collectively the " Warrant Shares ") at an exercise price of $0.23 per Warrant Share (the " Exercise Price ") (subject to adjustment) for a period of thirty-six (36) months from the date of closing of the Offering (the " Closing "), expiring on March 18, 2024.
The Debentures will bear interest at a simple rate of 8.00% per annum, payable quarterly in cash beginning on June 30 th , 2021, and maturing eighteen (18) months from the date of issuance, being September 18, 2022 (the " Maturity Date ").   The holders of the Debenture are entitled to convert the Principal Amount of the Debentures at any time prior to the Maturity Date into common shares of the Company at a conversion price of $0.15 (the " Conversion Price "), subject to adjustment.  
As of the date that is four (4) months and one (1) day following the Closing Date, the Company will have a right to prepay or redeem the Principal Amount, in whole or in part, at par plus accrued and unpaid interest at any time by providing a minimum of 30 days' and a maximum of 60 days' notice.
Read More: https://agoracom.com/ir/MoleculeHoldings/forums/discussion/topics/757660-molecule-holdings-inc-announces-private-placement-offering-of-senior-secured-convertible-debenture-units/messages/2308946#message
Tags: Cannabis, craft beverage, David Reingold, Debenture, MLCL, Molecule, Molecule Holdings, OCS, Ontario Cannabis Store, Phil Waddington, Private Placement, Vortex