Despite gold sitting at $1,650 + … our good friends at Kinross Gold are trading down 17% today … make that 19% (can't keep up with this thing … see updated chart below), sending Kinross to lows not seen since 2006 if you don't include the entire global free fall of 2009. Â In other words, on its own merits, Kinross is down to 2006 levels.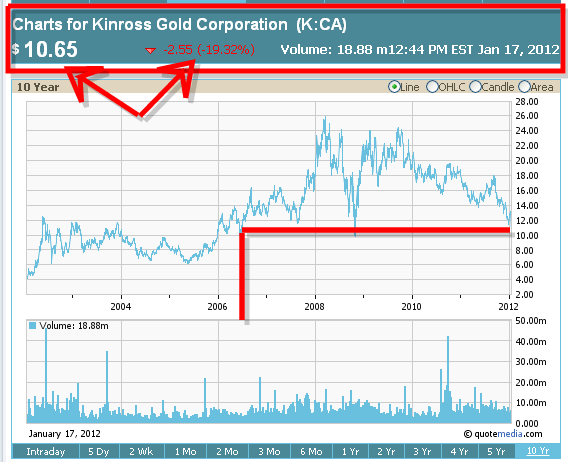 This couldn't happen to a nicer bunch of people, especially Kinross Chief something Tye Burt.  AGORACOM Members will never forget how Kinross pillaged Aurelian Resources in a "deal" that was preceded by the biggest online shareholder revolt by small-cap investors this century.
For those of you who still bare the battle scars, or for those of you who's interest is now peaked, have a look at this string of stories marking triumph despite an official defeat.
We won't forget.
Regards,
George
Post sponsored by: