The devastation and destruction of Coronavirus COVID-19 is well documented and doesn't need much repeating here.
What we do know is that COVID-19 has created global demand for highly specialty products required to protect, test, detect and defend as many people as possible.
Moreover, given its persistence and the potential for a 2nd wave around the world, governments and businesses both big and small are now in need of solutions that go beyond locking down economies by helping them stay open, generate revenue, keep people employed … all while keeping them safe.
There are no magic bullets. COVD-19 didn't exist 12 months ago, so there are no established or incumbent leaders. This has created an opportunity for small but nimble companies with high-tech expertise to adapt their products as solutions in one of the many verticals that require help fighting COVID-19.
Here are 6 small-cap companies (in alphabetical order) that have provided real solutions to helping the fight against COVID-19.
Datametrex AI Limited (DM:TSXV) (D4G:FSE) (DTMXF: OTC )an AI and Machine learning company was well positioned with deep roots in South Korea to make the ultimate pivot to Covid-19 test kit distribution.  When the Canadian Government came calling for assistance in importing and distributing COVID-19 test kits, Datametrex stepped up to the task thanks to its security clearances already in place in both countries.
Since then, the company has signed multiple multi-million dollar Covid-19 test kit supply agreements with mining companies, a $20M CAD agreement with the television and film industry and various educational institutions. This is in addition to lucrative AI contracts with various levels of government and enterprise level customers such as LOTTE Group, the fifth-largest conglomerate in Korea with annual revenues of approximately $60B USD.
REVENUE $CAD

Q1 + 62% To $809,000

Q2 + 419% To $1,954,000

TOTAL Q1 AND Q2

REVENUE $2.8M vs $875K = +220%

GROSS PROFIT $1.2 vs $739K = +62%

Given the speed of incoming contracts, the quarterly financials don't reflect deals done during the third quarter. Here's just a few;
·· The company has also experienced robust demand for related services. Datametrex entered into a sales agreement with 7-Eleven Korea for Robotic Process Automation infrastructure (RPA) in order to automate certain business processes.
The global RPA market size is expected to reach $7.2 billion by 2025, rising at a market growth of 32.6% CAGR during the forecast period. RPA is the technology that enables anyone to configure computer software today, or a "robot" to replicate and incorporate the actions of a person working within digital systems to conduct a business process.
For more information, please visit the Datametrex AI hub on AGORACOM.
Empower (CBDT: CSE) (EPWCF:OTCQB) (8EC:Frankfurt) is a vertically integrated, multi-state operator of medical clinics with a database of over 165,000 patients, a database that almost every medical cannabis and CBD company would kill for …. but that's not all. In an effort to combat COVID-19 the company's physician staffed clinics have are also generating significant revenue and growth as follows:
Increased CBD treatments from patients suffering increased anxiety;
Covid-19 Testing for individuals and families
Covid-19 Testing for local businesses and employees
Covid-19 Testing for enterprise level organizations across the country
Empower Clinics and Loop Insights Combine COVID-19 Testing Expertise With Venue Tracing To Create First Ever "Travel Bubble" Solution For Global Travel Industry Set To Lose $3.3 Trillion
Acquisition of an 8,000 sq ft lab in Dallas that can process 4,000 COVID-19 RT-PCR tests per day. RT-PCR tests are considered the gold standard of COVID-19 testing
How significant is this acquisition that only closed a couple of weeks ago? At the lowest price of $USD 80 per test and operating on just 1,000 tests per day, the clinic would deliver $USD 80,000 in revenue PER DAY.
Patient Visits
Q1 + 377% To 5,717
Q2 + 56% To 6,696
Revenues $USD
Q1 + 416% To $790,000 (NO COVID)
Q2 + 56% To $923.000
TOTAL Q1 AND Q2
REVENUE $1.7M vs $745K = + 130%
PATIENTS 12,400 vs 5,500 = + 125%
NET LOSS $920K vs 1.85M = – 50%
Empower has now delivered growth in 4 successive financial reports (Q4, FY 2019, Q1 and Q2), so it is safe to say that superstar CEO Steve McAuley can officially claim victory on the turnaround he inherited in 2019.
Oh, and did we mention that CEO Steven McAuley is Six Sigma certified under the quality initiative of legendary GE (General Electric) Chairman Jack Welch? We've never seen a Six Sigma certified CEO in the Canadian small cap markets. Never. Which explains how McAuley has been able to guide Empower Clinics through the most disruptive retail environment in recent history and turn it into significant growth.
For more information about the company, please check out the Empower HUB on AGORACOM.
Innocan Pharma Corporation (INNO: CSE) (IP4:FSE) is an Israeli based company developing the pharmaceutical guided missile to defeat coronavirus lung infections. The company specializes in the development of new drug platforms which combine unique properties of Cannabinoids.
Innocan, together with Tel Aviv University are developing new, revolutionary exosome based technology (CLX), loaded with cannabidiol (CBD) targeting the coronavirus infected lung cells.
Why is this significant?
CLX may hold the potential to provide anti-inflammatory properties and assist in the recovery of infected lung cells. It is expected to be administrated by inhalation, CLX will be tested on a variety of lung infections focusing on patients infected by the coronavirus disease.
Superior Management Team
More than just lip service, Innocan has a world class management team to make this happen.
In the small cap world, the jockey(s) that drive the horse are just as important as the horse itself. The Innocan Leadership Group Is Incomparable In The Small Cap World, Comprised Of Leading Israeli Pharmaceutical Executives including:
Executive Chairman (Ron Mayron) was the CEO Of Teva Israel, one of the largest generic pharmaceutical companies in the world
Co-Founder & VP Business Development (Yoram Drucker) was the Founder of 2 NASDAQ Companies (Pluristem & Brainstorm)
Chief Technology Officer (Nir Avram) is a former member of the pharma innovation team at Perrigo, producer of OTC consumer goods and specialty pharma.
Chief Executive Officer (Iris Bincovich) has a proven track record in opening global markets, having managed hundreds of successful transactions in OTC, cosmetics and dermatology.
While the Company develops their pharmaceutical solution, Innocan has a portfolio of patent-pending and launch ready consumer health products that are already commercializing around the world as follows:
CONSUMER RETAIL – DERMA COSMETICS – A premium derma cosmetics brand, manufacturing has commenced with distribution agreements in place.
OVER THE COUNTER (OTC) PRODUCTS FOR PAIN RELIEF – patent-pending CBD pain relief brand received FDA technical validation.
Global Manufacturing / Distribution Agreements
To support this global growth, Innocan already has the following relationships in place:
Endless Sky Inc. a Canadian large scale Cannabis extractor (Manufacturing and Distribution – Canada)
Swiss CBD provider Cloud 9 Switzerland LLC (Distribution – Italy and Switzerland)
Active Therapeutics Ltd of Lancashire, United Kingdom (Distribution – UK and Ireland markets)
For more information about the company, please check out the Innocan Pharma Corporation hub on AGORACOM.
Kontrol Energy is the Google NEST of smart building technology, with a Blue Chip client base to prove it with the likes of Beyond Meat, Toyota, Oxford, Telus and Brookfield to name a few.
As a result, Kontrol is already achieving commercial success as follows:
· Q1 $2.3M
· Q2 $2.7M
TOTAL Q1 AND Q2
REVENUE $5M
GROSS PROFIT $2.7M
ADAPTING CORE TECH TO PROVIDE BLUE CHIP CUSTOMERS WITH REAL-TIME AIR DETECTION OF COVID-19 IN COMMERCIAL BUILDINGS
As a result of the COVID-19 pandemic and the needs of its blue chip customer base, Kontrol is adapting its core technologies team to development and commercialize its Kontrol BioCloud® analyzer, a wall-mounted technology which detects the presence of COVID-19 in the air of commercial buildings and triggers an alert system to provide real time notifications.
GEARING UP PRODUCTION FOR UP TO 20,000 UNITS PER MONTH
Initial expectations, based on lab testing completed to date, is that BioCloud will be effective in small to medium space settings with 3 or more people, and therefore would be suitable for areas such as classrooms, offices, airplanes, trains, buses, long-term care facilities and hospitals. The company is currently building a global supply chain with the goal of being able to supply 20,000 units per month.
The implications of the Kontrol BioCloud® analyzer could be enormous and could have a major impact on the global economy. Paul Ghezzi, CEO of Kontrol Energy has received calls from interested parties spanning the entire globe. In addition, mainstream media has taken notice:
Early tests suggest new Canadian technology could detect the coronavirus in the air Read More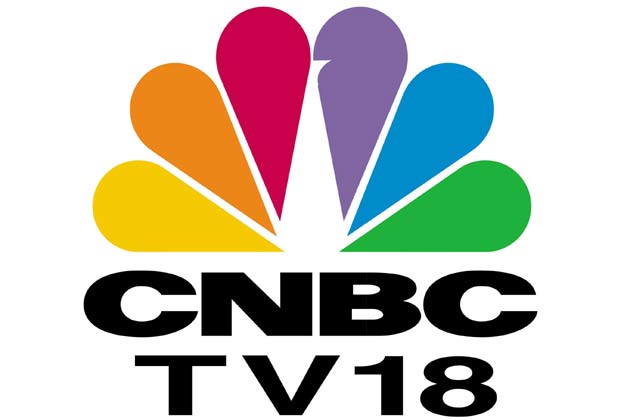 Canadian firm develops tech to 'detect COVID-19 in the air'; stock doubles Read More.
Kontrol Energy's BioCloud Featured By Singapore's IBI Times Read More
CSA APPROVAL RECEIVED ON NOVEMBER 5TH
On Novebmer 5th, KNR announced receipt of CSA standards approval for its BioCloud® technology.
"This is another important milestone for Kontrol and represents the continuing advancement of the BioCloud® technology," says Paul Ghezzi, CEO Kontrol. "CSA is a Canadian standard for safety and is also accepted in jurisdictions outside Canada. In addition to CSA we continue to work on other important regional certifications including UL and CE for the United States and European markets respectively."
UL STANDARDS APPROVAL RECEIVED NOVEMBER 12TH
"We continue to execute on the important milestones for commercialization of BioCloud," says Paul Ghezzi, CEO of Kontrol. "With CSA and UL we now have standards approval that covers Canada, the United States and various other global regions. We continue to work towards CE standards certification which is primarily for the European market."
DISCLAIMER: The Company has not made any express or implied claims that its product has the ability to eliminate, cure or contain the COVID-19 (or SARS-2 Coronavirus).
For more information about the company, please check out the Kontrol Energy hub on AGORACOM.
Loop Insights (MTRX:TSXV)(RACMF:OTCQB) was already a leading provider of contactless solutions and artificial intelligence ("AI") to the brick and mortar space prior to the arrival of COVID-19.
Over the last few months Loop has adapted its contactless platform to also provide contact tracing and real-time testing to large venues and businesses. More than just lip service, Loop has already announced significant partnerships and news with the likes of:
TELUS
Loop was recently accepted into the TELUS IoT Marketplace for national sales and marketing to TELUS business Customers.
Andrew Turner, TELUS VP Strategic Operations,
"By partnering with innovative and leading IoT development companies, such as Loop, we're ensuring that our customers have access to some of the most advanced IoT business solutions in the world."
AMAZON
On October 29th, the Company announced that Amazon Web Services (AWS) and Loop Insights would be hosting an interactive webinar to showcase the Company ' s Venue Tracing Solution to a global audience of businesses to learn about the technical, security, privacy, and commercial aspects of Loop ' s Venue Tracing Platform.
The invitees were from industries including but not limited to:
Airlines
Venue Owners
Sports & Entertainment
Telecom
Government
How did the webinar go? On October 30th Loop announced Early Response To Amazon Web Services And Loop Insights Showcase Of Loop Venue Tracing Solution To Global Audience Indicates Great Success
The presentation ended at approximately 1:15 PM EST, and by 8:00 PM EST Loop had received over 100 direct inquiries from enterprise-level attendees spanning many different industries and countries. Loop Insights anticipates many more direct inquiries to be received in the coming days.
Loop Insights CEO Rob Anson:
"We knew going into the webinar that interest in our Contactless Platform and Solutions was very high given the high-level nature of clients we had already announced leading up to it. These attendees, many of whom represent household name entities, were looking to us for solutions that can protect people, instill confidence in their customers and get their enterprises moving once again. Nonetheless, the response to the demonstration of our Contactless Venue Tracing Platform was simply incredible and even surpassed our expectations. We are optimistic that Loop Insights is establishing an identity as a global force in the contactless space and believe the responses will lead to significant business for Loop. We can't thank Amazon Web Services enough for their continued support and partnership."
In addition to these successes, Loop stated that its Venue Tracing platform is clearly gaining recognition and third-party validation, including implementations with:
Implemented Into the Las Vegas flagship properties of a Global Hospitality company (July 23, 2020)
Invited by NCAA DIV 1 BIG EAST CONFERENCE To Present Solution For 11 schools (August 17, 2020)
Partnership with BDG sports to deliver NBA, NHL, NCAA and PGA Sporting Events. (August 13, 2020)
Implemented By University Of Houston (September 16, 2020)
Loop Insights Signs $1,930,000 USD License Deal with Austin, TX Based CasaPerks (September 28, 2020)
Selected as the Premier Venue Tracing and Fan Engagement Solution for NCAA College Basketball "Bubble" in Las Vegas (October 8, 2020)
For more information about the company, please check out the Loop Insights hub on AGORACOM.
Primo Nutraceuticals, a player in the hemp space pivoted early in the pandemic to sell their Primo Lemon Hand Sanitizer in Amazon's Personal Safety & Household category. The company further solidified its move to PPE by entering into agreement with Duquette Consulting LLC, a company owned by Dan Duquette.
Dan Duquette is a twice named Major League Baseball (MLB) Executive of the Year and former Executive Vice-President of the Baltimore Orioles, General Manager of the Montreal Expos, Boston Red Sox, and Milwaukee Brewers (https://en.wikipedia.org/wiki/Dan_Duquette). Dan Duquette has joined forces with Primo Nutraceuticals to partner in the development, sourcing and the global supply of personal protective equipment products.
The company has been issued a Medical Device Establishment License from Health Canada.The MDEL is a license issued to companies for the activities of manufacturing, importing and distributing of all four classes of medical devices for human use in Canada. These classes include; nitrile gloves, N95 surgical masks & KN95 masks, surgical gowns, respirators and testing kits to name a few.
The PPE Distribution Market worth $28.9 Billion by 2025 in North America and E.U
The North America and Europe distribution market for PPE is expected to reach US$28.95 M by 2025.
For more information about the company, please check out the Primo Nutraceuticals hub on AGORACOM.
Thanks for reading and discovering these great small cap companies. Please be sure to visit the AGORACOM Small Cap Coronavirus Covid-19 company gateway often to stay up to date with new companies at:
https://agoracom.com/portal/Small_Cap_Coronavirus_Covid-19%20
Tags: coronavirus, COVID-19, CSE, small cap, small cap stocks, stocks, tsx, tsx-v