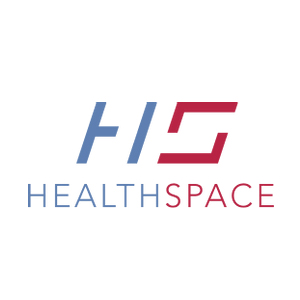 VANCOUVER, BC , March 18, 2021 /CNW/ – HealthSpace Data Systems Ltd. (the "Company" or "HealthSpace") (CSE: HS) ( Frankfurt : 38H) (OTCQB: HDSLF) is pleased to announce the launch of a new corporate website ( https://www.gethealthspace.com ) showcasing the Company's suite of cloud-based and mobile solutions that are helping revolutionize the way governments interact with the citizens and businesses they regulate.
The site allows government agencies to learn more about the Company's software platforms; from back-office data management, field staff mobile apps, and online engagement for private industry. It also provides easy navigation for investors to learn more about HealthSpace's business as well as access market and financial information.
In conjunction with the launch, HealthSpace is pleased to announce it has entered into a number of partnerships with leading investor relations and marketing firms to assist with capital markets advisory and consulting, investor communication, online marketing and content creation.
Read More: https://agoracom.com/ir/HealthSpaceDataSystems/forums/discussion/topics/757569-healthspace-announces-launch-of-new-website-and-engagement-with-market-awareness-advisory-groups/messages/2308744#message
Tags: $38H, $HDSLF, $HS, $HS.ca, gethealthspace.com, HealthSpace, HealthSpace Data Systems Ltd.