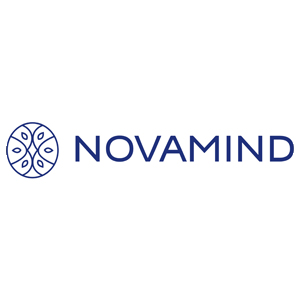 A weekly summary of Novamind news and media, including the announcement of the opening of our 6ᵗʰ clinic in Murray, Utah.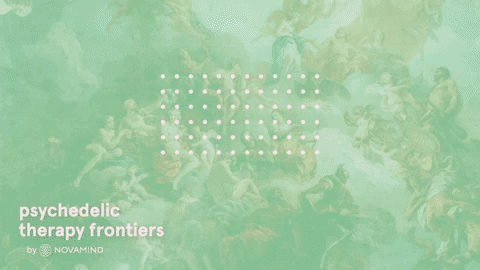 September 28, 2021
In this episode of the Psychedelic Therapy Frontiers podcast, Dr. Steve Thayer and Dr. Reid Robison discuss fear, the difference between pain vs. suffering, and the value of struggle in life.
Learn more, subscribe and catch up on previous episodes you may have missed at psychedelictherapyfrontiers.com
September 28, 2021
In case you missed the presentation from our Chief Medical Officer, a recording of the presentation is now available for viewing here.
October 1, 2021
Novamind CEO, Yaron Conforti, sits down with Agoracom to discuss opening our 6ᵗʰ clinic in Murray, UT and the broader vision for the company.
Novamind Opens 6ᵗʰ Integrative Psychiatry Clinic, Adds 3ʳᵈ Clinical Research Site
We are pleased to announce the opening of our sixth integrative psychiatry clinic. The clinic is in Murray, Utah (the "Murray Clinic").
The Murray Clinic also serves as Novamind's third clinical research site, further strengthening the Company's capabilities for serving drug developers via multiple sites and access to a large patient population. The Company anticipates 65,000 visits to its clinics this year.
"Bringing cost-effective and innovative psychedelic therapies to market requires a large base of diverse candidates and the expertise to safely and effectively run complex clinical trials in the right environment," explained Yaron Conforti, CEO and Director. "We continue to build on our model's proven track record through the expansion of our clinics and research sites, and we expect to scale this unique operating model into additional states in the near term."
The Murray Clinic is the latest in Novamind's ongoing clinic expansion, with two additional clinics slated to open in Utah by the end of 2021. The Salt Lake City location is scheduled to open in October, while the Park City location will open in November to accommodate the construction of the Company's new flagship clinic design.
Learn more about Novamind's clinical research division here.
September 30, 2021
How Psychedelics Changed my Life
The evidence continues to grow in support of psychedelic medicine. In a piece for the Independent, Jonathan Sabbagh writes about how psychedelics, and ketamine-assisted psychotherapy in particular, changed his life. "For the first time, I understood the truth. My burnout wasn't an end in itself. It was a symptom of a previously undiagnosed severe case of post-traumatic stress disorder."
The Science of Psychedelic Therapy Breaks on Through
Axios breaks down why psychedelics matter, where they stand and what to watch for in the future. "Scientific studies of psychedelic therapies may be entering a new, broader phase thanks to more interest and funding from federal governments." We will continue to research psychedelics and other innovative therapies at Cedar Clinical Research. CCR's research sites are co-located with Novamind's Cedar Psychiatry clinics allowing for large client population recruitment and providing clients access to innovative research stage treatments. And just this last week, we announced the opening of a new research site and clinic.
Follow @novamind_inc on Instagram
For further information, email us:
[email protected]
Tags: COMPASS PATHWAYS, CSE, Field Trip Health Ltd., ketamine, MDMA, Psychedelic, Psychedelic Therapy