SPONSOR: BetterU Education Corp. aims to provide access to quality education from around the world. The company plans to bridge the prevailing gap in the education and job industry and enhance the lives of its prospective learners by developing an integrated ecosystem. Click here for more information.
Indian edtech firm Byju's valued at about $8.2b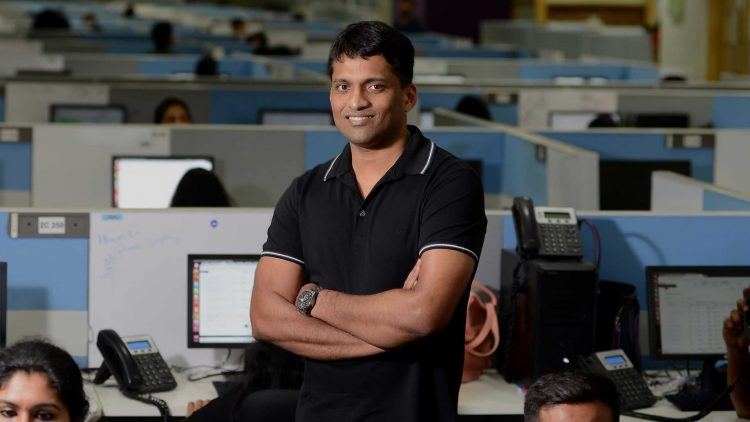 By: Kenan Machado
Indian edtech company Think and Learn, the owner and operator of learning app Byju's, is now valued at about US$8.2 billion, following a fresh US$200 million funding by private equity firm General Atlantic, a person familiar with the company's thinking said.
The latest injection in the company's series F round comes after Tiger Global's US$200 million investment last month.
"General Atlantic has been one of our strongest partners, and this additional investment shows their confidence in our vision, growth, and future," Byju's founder Byju Raveendran said in a press release.
The education app creates learning programs for K-12 students, as well as for other competitive exams. It currently has 42 million registered users and 3 million paid subscribers, according to the company. AD. Remove this ad space by subscribing. Support independent journalism.
This latest fundraise comes amid reports of turmoil at other Indian unicorns. The snafu at SoftBank-backed WeWork has forced many to pivot and focus on profitability, which has hurt growth prospects at a time when India's economy is slowing.
Byju's is one of the few profitable startups in India. It got its start in 2005, when Raveendran took a break as a service engineer for a shipping company to coach students.
The company turned profitable on a full-year basis for the financial year that ended in March 2019, Byju's said. According to the firm, net profit stood at about US$2.8 million, with revenue of about US$207 million. It had earned about US$73 million in revenue a year earlier. However, Byju's didn't provide a figure for the bottom line for fiscal year 2018.
Byju's is on track to earn a little more than US$420 million for the financial year that will end in March 2020, it said. The company adds that students use the app for some 71 minutes on average daily, and renewal rates are currently at 85%.
The firm raised US$150 million in July 2019 via a round led by sovereign wealth fund Qatar Investment Authority. Edtech investor Owl Ventures was also involved in the fundraise. Their investment in Byju's marked the first time that the two firms backed an Indian startup. AD. Remove this ad space by subscribing. Support independent journalism.
Four months earlier in March, Byju's raised about US$11.4 million from General Atlantic and Tencent, which took its valuation to about US$4 billion.
Other notable investors in the company are Naspers, the Chan-Zuckerberg Initiative, Sequoia Capital, and Lightspeed Venture Partners, among others.
Source: https://www.techinasia.com/indian-edtech-firm-byjus-valued-us82-billion
Tags: CSE, edtech, india, online education, stocks, tsx, tsx-v