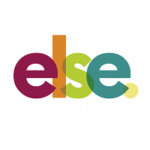 (TSXV: BABY)
Company Highlights
$CAD 10 million cash and runway for well over a year;
Backed By A Billion Dollar Global Nutrition Company;
MOU For International Distribution Of Products
US Launch of Trial-Sized Pouches Ongoing
US Product Launch Planned For Q3-2020;
"Best Health" Award At Global Food Innovation Summit In Milan;
Awarded Patents In 22 Countries, 44 Countries Pending;
Executives & Advisors From Globally Renowned Companies & Institutions
Finding the right balance of healthy foods to promote optimal childhood growth and development can be a challenge for many parents. Else's plant-based toddler nutritional drink is a minimally processed product that provides vitamins, plant-based proteins, and healthy fats. With so many available foods that are low in nutritional value, this product is a welcome addition to the market."
Dr. Leah Alexander, MD, FAAPQ: What are the ingredients in Else Toddler Nutrition Drink?
A: Else Plant-Based Toddler Nutrition Drink contains almond butter, buckwheat flour, tapioca maltodextrin and vitamins and minerals. It is slightly sweetened with less than 2% of sugar – significantly less than traditional offerings.   
Q: Why are almond and buckwheat proteins better than those found in soy? Â 
A: The combination of almond and buckwheat proteins provide a full range of amino acid. Most soy is genetically modified and may also be difficult to digest.     
Q: Will my toddler get all nutrients required for her/his needs?

A: Yes. Else Plant-Based Toddler Nutrition Drink offers a similar caloric and macronutrient profile to breask milk, making it a great option to supplement your toddler's diet. It was designed to provide complete nutrition, with nutrients and vitamins to support growth and development.
FULL DISCLOSURE: Else Nutrition Holdings is an advertising client of AGORA Internet Relations Corp.
Tags: baby food, CSE, investing, organic, small cap, tsx, tsx-v