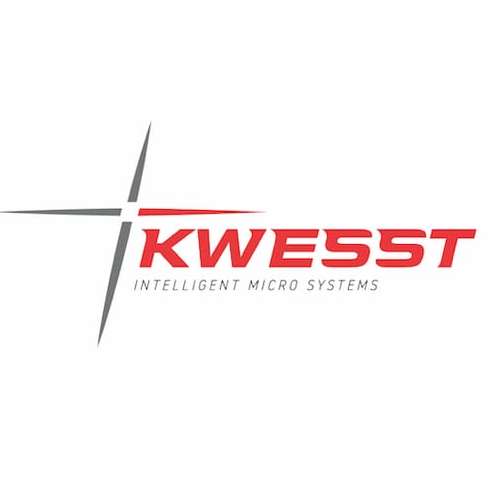 A key milestone in digitization of the modern army
KWESST extending its ATAK integration capability to other customers and OEMs
Ottawa, Ontario–(March 16, 2021) – KWESST Micro Systems Inc. (TSXV: KWE) (OTCQB: KWEMF) ("KWESST" or "the Company") today announced that it has successfully achieved an important milestone under the contract announced in December 2020 for a key military customer.
This milestone entailed the integration of the Company's TASCS (Tactical Awareness Situational Control System) IFM (Integrated Fires Module) for the 81mm Mortar Fire Control System into the Android Tactical Assault Kit (ATAK), the preeminent battlefield management system for NATO countries . As a result, the Company will now proceed to the next phase of the contract, involving live-fire trials at various U.S. military bases.
"TASCS is designed to integrate into any battlefield management application," said Jeff MacLeod, KWESST Found, President and CEO. "However, ATAK is the foremost and ubiquitous NATO battlefield management application, therefore we view the successful integration of TASCS applications into ATAK as key to widespread adoption of our TASCS system, and are pleased to have achieved this milestone event."
The TASCS IFM Fire Control System for the 81mm mortar is a world-first in digitizing the function of a mortar team, from the identification of the target to the aiming of the mortar. It reduces the time it takes to engage adversaries and greatly increases the precision of mortar fire. TASCS has similar application across many other firing platforms beyond just the 81mm mortar, with a world market estimated by the Company at several hundred million dollars.
The Company added that its ability to use its TASCS system as a toolset to integrate tactical applications into ATAK has attracted attention from other military customers and OEMs. "We're discovering that many potential customers require ATAK integration help," added Jeff MacLeod. "We have already begun assisting some, and we are currently processing about a dozen other inbound enquiries for assistance, both domestic and international. It appears that this has the potential to become a separate business line unto itself, with recurring revenue."
Read More: https://agoracom.com/ir/Kwesst/forums/discussion/topics/757412-kwesst-completes-successful-integration-of-tascs-ifm-for-81mm-mortar-into-atak-for-key-u-s-military-customer/messages/2308347#message
Tags: CSE, defense stocks, General (Retired) Rick Hillier, investing, military, Samsung, stocks, tsx, tsx-v