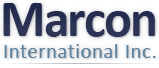 Contract Awarded to Augusta subsidiary Marcon International
Valued at $782,703, future orders total $1,842,098.00 as of August 31, 2017
Contracts are with United States Governement
Toronto, Ontario–(Newsfile Corp. – September 7, 2017) – Augusta Industries Inc. (TSXV: AAO) (the "Corporation") is pleased to announce that its wholly owned subsidiary, Marcon International Inc. ("Marcon"), has been awarded contracts with various departments of the United States government for the supply of instrumentation and equipment. The aggregate value of the new contracts entered into in August is $782,703.00. The current pipeline of orders, including these new contracts, is $1,842,098.00 as of August 31, 2017.
"The Corporation is pleased that it continues to enter into new agreements with various entities of the United States government," stated Allen Lone, President of the Corporation. " We are still focusing on adding more contracts to our Sales pipeline and continue to develop our relationship with our clients for future opportunities."
About the Corporation:
Through its wholly owned subsidiaries, Marcon International Inc. ("Marcon") and Fox-Tek, the Corporation provides a variety of services and products to a number of clients.
Marcon is an industrial supply contractor servicing the energy sector and a number of US Government entities. Marcon's principal business is the sale and distribution of industrial parts and equipment.
FOX-TEK provides world leading solutions to various sectors including the oil and gas industry. With non- intrusive technologies including: fiber optic sensors and electric field mapping systems; we are able to accurately measure changes that could negatively impact our client's operations.
Augusta Industries Inc.
Allen Lone
President, CEO (905) 275-8111 Ext 226 [email protected]
Tags: #AugustaIndustries, #enbridge, #Pipelines, #USgov, clean energy, investing, micro-cap stocks, small cap stocks, tsx, tsx-v, venture