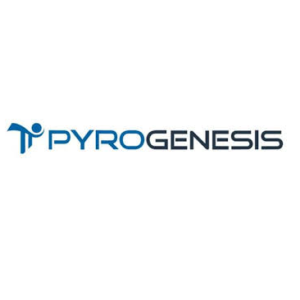 PyroGenesis $PYR is the world leader in the development of advanced plasma processes and products. In short, their plasma torch technology has been the foundation of multiple successful applications around the world that significantly reduce both greenhouse gases and costs of doing business for some of the world's biggest companies in these following verticals:
Ultra High-Tech 3D Printing (Additive Manufacturing)
Iron Ore Pelletization
Aluminum Smelters Recovery Of Dross
High-Purity Silicon For EV Batteries
….. Military Where Their Tech Sits On 4 US Aircraft Carriers.
Today, PyroGenesis announced it's biggest plasma torch order from one of the world's largest iron ore producers but – more importantly – sent a strong signal that this is just the beginning of orders that would dwarf today's order:
Today's $6 Million Plasma Torch Order Represents 4 Torches From Major Iron Ore Pelletizer Client "B"
"B" expects next orders to be for 130 torches
NPV estimate per torch is now $7M = $910,000,000
Client "A" has already requested a cost estimate for 36 torches
Discussions with Client "C" and many others are also taking place
HOW BIG IS THE OPPORTUNITY?
"The total world pellet production of 400 million metric tonnes of pellets represents a potential market for torch sales in excess of $10B worldwide. For reference, 40 million tonnes of CO 2 represent the combined yearly emissions of 8.7 million US passenger vehicles"
Watch our great interview with CEO Peter Pascali.