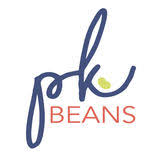 PK Beans is a revenue generating children's wellness brand that is differentiating itself and super charging growth through great innovation and technology integration.
This is proven by the following:
Canada's Only Public Company With Predominantly Female Board of Directors
 $1.5M in 2020 Sales

Over 18K orders in 2020
55% increase in online visitors in 2020

10,000 customers
Returning customer rate of 81.4%,

increase of 34.56% in average order values (AOV).

790 affiliates
Awarded favourite brand (Jillian Harris Favourite Brand) Canadian television personality and interior designer.
Adventure subscription box. a monthly subscription that will help extend the PK Bean's apparel brand into the childhood adventure play space
Launched its second-hand resale and sustainable initiative
Acquiring children's health food company Les Petits Terribles Inc.