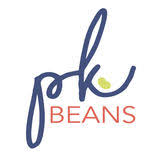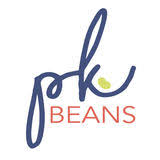 A Revenue Generating Female-Led Children's Clothing Brand
Why PK Beans
Award winning brand (Jillian Harris Favourite Brand)
$1.5M in 2020 Sales
10,000 customers
62% returning customer rate
790 affiliates
Over 18K orders this year
Other KPI's
Reported significant growth in its online presence:
August 2020 reported a 21% increase in online users and a 247% increase in web conversions; from 249 conversions in August 2019 to 1292 in 2020
Company saw a 292% increase in return on ad spend (ROAS) from 7x in August 2019 to 28x in August 2020.
Resulted in a 373% increase in revenue from ad spend, up from $25,668 to $121,425 in August 2019 and August 2020 respectively.
900% increase of sales on Fall launch day over Fall 2019, of $36,000 and a 25% inventory sell through within the first two weeks
Launched reusable mask program for kids and families selling over 5,000 masks with a 50% gross margin bringing in revenue of $60k.
Clothing Line
Outlook
Significant revenue and EBITDA growth projected in the next 12 months through marketing initiatives and profitability
Powerful low cost omni-channel distribution model that allows for exponential growth
Improving gross margins by reducing our costs through new manufacturing partnerships and product assortment, including our worn wear secondary revenue stream and short term revenue on mask sales
Significant Growth of the second hand market revenue
Establishing loyal customer base and revenue stream
Female Powered Team
Promotional Programs
PKB Explorers Club
Introduced the adventure subscription box "PKB Explorers Club"
Monthly subscription that will extend the Company's retail apparel brand into children adventure play and media space.
Will enhance the brand and convert the steps taken in marketing into a profitable recurring revenue stream
PK Explorers' Club allows children to become immersed into a magical storybook world, conceived by Emmy-winning child psychologists.
Each month, children receive a new storybook, with Augmented Reality (AR) components for a balanced digital engagement. In addition, with AR, it includes active play components, such as a dress-up felt board and an adventure map.

PK Replay
Launched a sustainability initiative in store, and online, also known as a second hand resale program called, PK REPLAY.
Provides a 56% margin and repurposed items boast an 86% gross margin for the Company
With the high quality and longevity of PK Beans clothing, being able to offer good quality second hand pieces is perfect for reaching new and long standing customers.
Meanwhile this will keep clothing out of landfills and having a positive impact on the environment.
An economic and environmentally new opportunity for the Company as there is rapid growth in the second hand retail appeal market
Manufacturing
The fabric that PK Beans designs in-house for its playwear apparel are third-party tested to guarantee that it is aligned with OEKO-TEK® Standard 100, an independent testing and certification system for all stages of production from textile raw materials to end products.
The requirement is that all components of an item comply with the required criteria without exception, including the outer material, sewing threads, linings, prints, etc., as well as non-textile accessories such as buttons, zip fasteners, rivets, etc. for harmful substances and sensitivity to skin contact.
In addition, PK Beans conducts its own third-party lab testing to ensure its dying mills are adhering to the Company's standards that its fabric does not contain harmful levels of heavy metals and other harsh additives that are found in most children's clothing fabrics and dyes.
PK Beans works closely with its third-party contract manufacturers who adhere to a vendor code of ethics regarding social and environmental sustainability practices.
PK Beans relies on a limited number of suppliers to provide custom designed fabrics and follows the production of its apparel from raw fiber to finished garment.
Tags: covid19 protection, CSE, ecommerce, kids clothing, masks, omni-channel, online shopping, stocks, tsx