Agoracom Blog Home
Archive for the 'WeedMd' Category
Posted by
at 10:39 AM on Monday, April 19th, 2021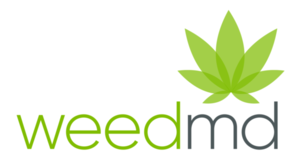 George Scorsis, WeedMD's CEO and Executive Chair, is scheduled to participate at The Planet MicroCap Showcase Virtual Event and Prohibition Partners LIVE
TORONTO, April 19, 2021 (GLOBE NEWSWIRE) — WeedMD Inc. (TSX-V:WMD) (OTCQX:WDDMF) (FSE:4WE) ("WeedMD" or the "Company"), a federally-licensed producer and distributor of medical-grade cannabis, is pleased to announce that George Scorsis, WeedMD's CEO and Executive Chair, is scheduled to participate in the following upcoming investor events. 
The Planet MicroCap Showcase Virtual Event brings together the most promising companies and the top dealmakers in MicroCap Finance for three (3) days of company presentations, 1:1 meetings and educational panels in the premier virtual event in MicroCap finance.
Prohibition Partners LIVE is a global virtual cannabis conference and has seen 500+ industry-leading speakers, hosted agenda-defining content, and welcomed thousands of attendees from every continent. Prohibition Partners LIVE provides entrepreneurs, investors, and operators the edge in this rapidly moving market.
For more information or to schedule a one-on-one meeting with WeedMD, please contact KCSA Strategic Communications at [email protected] or the event organizers directly.
To read more, click here.