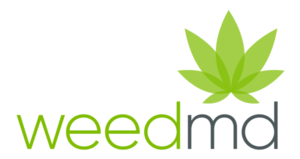 Formerly of Tilray Canada and Nestlé Canada, brings over 20 years of corporate finance, banking, M&A, and CPG experience
Succeeds Lincoln Greenidge who is stepping down from CFO role effective April 30th, 2021
TORONTO, April 14, 2021 (GLOBE NEWSWIRE) — WeedMD Inc. (TSX-V:WMD) (OTCQX:WDDMF) (FSE:4WE) ("WeedMD" or the "Company"), a federally-licensed producer and distributor of medical-grade cannabis, is pleased to announce that Beth Carreon, a seasoned financial executive with broad experience in corporate finance, mergers and acquisitions (M&A), banking and consumer-packaged-goods (CPG), joins the Company as Chief Financial Officer, effective May 3rd, 2021. She succeeds Lincoln Greenidge, who will be stepping down from his role as CFO effective April 30th, 2021.
Most recently, Ms. Carreon served as Vice President of Finance at Tilray Canada where she successfully led and managed the company's global treasury, shared services and financial planning teams as well as M&A integration activities. She brings significant experience in both the cannabis and the CPG industries, having previously worked over 12 years at Nestlé Canada Inc. in progressive finance leadership roles. Ms. Carreon began her career as an auditor and management consultant with tenures at major accounting firms including Ernst & Young, PricewaterhouseCoopers and Deloitte.
"We are thrilled to welcome Beth to our team as we move into a period of aggressive commercial expansion and continue to optimize our operations for future sustainable revenue growth," said George Scorsis, CEO and Executive Chair, WeedMD. "Beth is a dynamic and inspiring leader with an excellent reputation for execution. Her extensive experience in securing tactical development opportunities, both internally and externally, brings considerable bench-strength to the team as we drive to meet our profitability goals going forward."
Mr. Scorsis added, "I want to thank Lincoln for all his contributions during our pivotal, year-long integration period with Starseed Medicinal and we wish him all the best in his future pursuits."
Ms. Carreon commented, "I'm excited to be joining the WeedMD family at this watershed moment as the Company progresses to the next phase of its commercialization plans and growth strategy. I've long admired WeedMD's culture, cultivation pedigree and innovative product portfolio and I look forward to leading its finance organization and contributing to its long-term success."
A highly experienced finance professional, Ms. Carreon obtained her chartered accountant professional designations, CPA-CMA in Ontario and holds an MBA from Duke University – The Fuqua School of Business and a B.Sc., Accountancy from De La Salle University, Philippines.
Ms. Carreon resides with her family in the Toronto, Ontario area and will be based out of WeedMD's corporate office in downtown Toronto.
Access WeedMD's 2021 Shareholder Newsletter here. Information about upcoming corporate events can be found here.
To read more, click here.