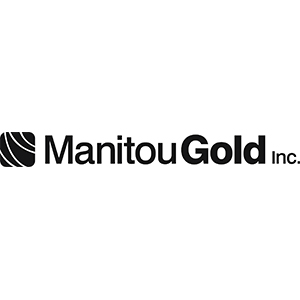 In search of Canada's next gold discovery, Manitou Gold MTU:TSXV) sees billion dollar deposit potential on their Goudreau project in Northern Ontario. Specifically, the area known as the The Baltimore Deformation Zone ( think Destor -Porcupine fault and and Gold camp it has become), and you see why management believes they have multiple shots at finding a billion dollar deposit. The Baltimore Zone has a 10 km trend that has never been systematically explored, it is going to take allot of drilling and Manitou is prepared; having just tripled their program to 30, 000 meters, for now.
If that isn't enough to garner your attention, Manitou isn't doing it alone. Supported by 2 majors in Alamos (AGI) and O3 Mining (OIII ) who are providing Board representation, treasury support and technical guidance. Manitou is very close to making a discovery of importance much quicker than most market watchers may realize, until now.
Lastly, Manitou isn't alone in the area. They are surrounded by Majors, one who also happens to be Alamos, operator of the high grade Island Gold Mine and Manitou partner. Argonaut Gold (AR) are preparing for production in 2023.
Richard Murphy CEO sits down to explain why Manitou is the next Smallcap stock.