The nickel market is a US$20+ billion per year industry and future nickel demand depends on battery demand and Electric Vehicle market penetration. Today's market is dominated by stainless steel and nickel is a key base metal for building sustainable societies due to its use in stainless steel and new battery technology. Its multiple physical and chemical properties make it essential in thousands of products from mobile phones to medical equipment and wind turbines.
Nickel is also a critical component in new battery technology used in electric vehicles, and most nickel in the global supply chain is not actually suited for battery production. Battery demand requires high grade nickel products to produce nickel sulphate.
Nickel supply comes from two different types of deposits:
Class I (Nickel Sulphides): Higher grade, but rarer deposits that make up 37.5% of current production.
Class II (Nickel Laterites): Low grade, bulk-tonnage deposits that make up 62.4% of current production.
With the LME recently halting trading due to a short squeeze event, the Nickel market has been put on notice with prices for the valued metal increasing in many multiples. Future supply needs to be found, and with the LMW currently closed, some would say it needs to be found today.
Here are 4 great smallcap companies addressing this present and future need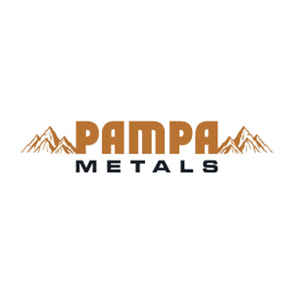 Pampa Metals objective is to make a major copper discovery in Chile. They have a portfolio of 8 projects in northern Chile combined with an experienced management team and a healthy corporate treasury that positions Pampa to make a significant discovery.
Pampa is Targeting Porphyry Copper Deposits and these types range in the billions of tons provide massive quantities of coper and economies of scale when in production. Not only that, Pampa Projects in clear line of sight to prospective porphyry copper systems, and this is why they are positioned for discovery. They have a superior portfolio of projects

Power Nickel (PNPN: TSX-V) (CMETF: OTCQB )
Power Nickel is focused on high-potential battery metal prospects in Canada. The company recently completed the acquisition of its option to acquire up to 80% of the Nisk Project (Nickel, Copper, PGE) from Critical Elements Lithium Corp. as it transforms into a battery metals provider for the emerging EV Industry.

The NISK property comprises a large land position (20 kilometres of strike length) with numerous high-grade intercepts. Power Nickel is focused on confirming what is known to be there, while also expanding the ( non 43-101 ) high-grade nickel-copper PGE mineralization historical resource. This will be accomplished through the drill program by preparing a new Mineral Resource, substantially aided by the first assay results that returned 19.9 Metres of 0.7% Ni, 0.61% Cu, 0.04% Co, 0.81gPd, 0.39g Pt and add potential to " have a commercial high-grade Nickel Sulphate deposit"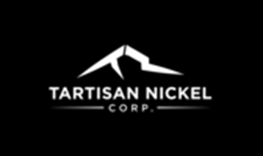 Tartisan Nickel Corp. (CSE: TN) (OTCQX: TTSRF)
An early adopter of the Electric Vehicle revolution, Tartisan was one of the first companies to target Nickel and electric battery metals to accommodate anticipated future demand.
Tartisan Nickel Corp. owns the Kenbridge Class 1 Nickel Project in northwestern Ontario with an updated Mineral Resource Estimate of 117m lbs Ni, 66m lbs Cu. Additionally, there are several untested exploration targets on the property, such as the Kenbridge North target that holds similar geophysical characteristics to the Kenbridge Deposit.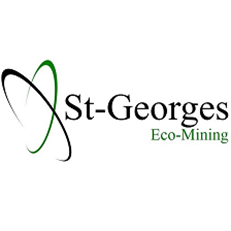 St-Georges Eco-Mining Corp. (CSE:SX)(OTC:SXOOF)
St Georges controls the Julie Nickel Project where in 2021, 4,198 meters were drilled on Julie, the bulk of which consisted of holes positioned to conduct a borehole geophysical review of the project and identify targets for the second phase of exploration drilling. Results from this effort will be communicated by press release as they become available. The continuation of phase 1 of the drilling effort is planned for spring 2022, which will follow the upcoming revision of the proposed drilling efforts. This revision is based on results received to date and is currently being compiled by the Company's geologists.
Julie is located within the mining-friendly province of Quebec, Canada. Nickel-copper-cobalt with
​​​​​​​Grades range from 0.001% to 2.16% Ni, 0.01% to 0.33% Cu