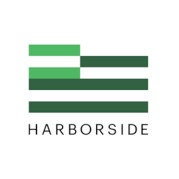 Harborside Inc. is one of the oldest and most respected cannabis retailers in California, operating three of the major dispensaries in the San Francisco Bay Area and a cultivation/production facility in Salinas, California and awarded one of the first six medical cannabis licenses granted in the United States.
Harborside hold cannabis licenses for retail, distribution, cultivation, nursery, and manufacturing.
With California being one of the largest cannabis markets in the world, Harborside Retail operations command 3% of California's entire retail market and operations have generated over $400M in cumulative sales since inception
Fourth Quarter and Full Year 2020 Financial Results
Full Year 2020 Gross Revenues Expand 29% Year-Over-Year to $63.4 Million Full Year
2020 Adjusted EBITDA grows to $7.4 Million From an Adjusted EBITDA Loss of $8.9 Million in 2019(1)
Reports Fourth Quarter Gross Revenues of $13.1 Million and Positive Adjusted EBITDA of $0.7 Million(1)
Fourth Quarter Total Gross Margins improved from 22.1% to 49.9%(1), Driven by Improved Harvest Yields, Higher Wholesale Volumes, and Improved Operating Leverage Supported by Tight Expense Management
2020 Operational Highlights
Closed upsized private placement for gross proceeds of approximately C$35.1 million
Secured a $12 million revolving credit facility
Completed a $5 million strategic investment in Loudpack, a premier California cannabis company
Completed the acquisition of a 21% interest in a San Francisco Dispensary in the historic Haight-Ashbury District
Sit back, relax and watch this powerful interview with Matt hawkins as he demonstrates the powerful growth potential legislation is anticipated to have on operations.