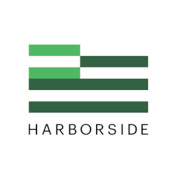 Fosters Partnership with Premier California Cultivator, Brand Operator, and Distributor
 Harborside Inc. ("Harborside" or the "Company") (CSE: HBOR), a California-focused, vertically integrated cannabis enterprise, today announced it has completed a $5 million strategic investment in LPF JV, LLC ("Loudpack"), through a 15%, secured convertible note due December, 2022 (the "Funding"). Loudpack is the premier California cannabis company with a broad cultivation, manufacturing, processing, and distribution footprint and a strong portfolio of brands.
In connection with the Funding, Harborside has engaged Loudpack to provide services aimed at identifying production efficiencies as well as improving harvest yields at the Company's cultivation facility located in Salinas, California. In addition, Loudpack will be providing contract manufacturing services for a suite of Harborside branded products and Harborside will be increasing the availability of shelf space for Loudpack branded products including Kingpen, Loudpack, Dimebag, and Smokiez at the Company's retail stores.
"We are focused on improving our profitability through implementing best-in-class, highly efficient production techniques, increasing the quality of our supply chain and expanding our inhouse brands into manufactured products," said Matthew Hawkins, Chairman of Harborside. "Through this capital investment, we have strengthened our partnership with Loudpack and will look to leverage their expertise as we explore opportunities to expand our cultivation, production, and distribution capabilities to improve the availability of our high-quality cannabis products for consumers across California."
Read More: https://agoracom.com/ir/HarborsideInc/forums/discussion/topics/756799-harborside-inc-completes-5-million-strategic-investment-in-loudpack/messages/2307026#message
Tags: American CBD, california cannabis, Cannabis, Canopy Growth Corp, CSE, Greenhouse