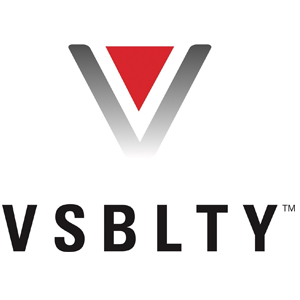 VSBLTY Groupe Technologies Corp. (OTC:VSBGF) (CSE:VSBY) (Frankfurt 5VS) ("VSBLTY"), a trailblazing AI-driven security and retail analytics technology provider, has disclosed its financial performance for the third quarter of 2023. In the midst of challenges, the company remains strategically positioned for future success.
Background and Context
VSBLTY, recognized for its innovative AI solutions, has encountered a revenue dip in Q3 2023, primarily attributed to the Chapter 11 filing of Mountain Express Oil in Q1. The figures do not encompass SaaS revenue related to Winkel under IFRS 15.
Key Highlights and Advantages
Despite the revenue setback, there's a notable decrease in the operating loss from $2.9 million in Q3 2022 to $2.4 million in Q3 2023. Factors contributing to this improvement include debt recovery, staff reduction, and minimized share-based payments.
Potential Impact and Significance
VSBLTY's Co-founder & CEO, Jay Hutton, acknowledges the anticipated Q3 revenue challenge but expresses optimism for Q4. The recent Shelf Nine acquisition, effective November 1, is poised to significantly impact revenue. Hutton maintains confidence in achieving profitability by the first half of 2024.
Expert Opinions and Analysis
Hutton emphasizes the commitment to executing key rollout opportunities, especially with the surge in retailer adoption of in-store digital media networks. The strategic restructuring of Winkel Media and the recent Shelf Nine acquisition position VSBLTY for renewed growth and profitability.
Challenges and Considerations
The challenges posed by the Mountain Express Oil situation have been a significant hurdle. However, the proactive measures, including staff reduction and debt recovery, demonstrate the company's resilience and adaptability.
Conclusion
In the face of Q3 challenges, VSBLTY is resolute in its pursuit of profitability, backed by strategic acquisitions and a focus on execution. The company's Q4 performance is expected to reflect the full impact of the Shelf Nine acquisition. The upcoming Earnings Call on November 30, 2023, provides an opportunity for investors to gain deeper insights into the company's trajectory.
Earnings Call Details: Nov 30th, 2023, 10:00 AM Eastern Time (US and Canada)
Topic: VSBLTY Technologies Earnings Call
Register in advance for this webinar: Webinar Registration
View original release: https://www.stockwatch.com/News/Item/Z-C!VSBY-3487975/C/VSBY