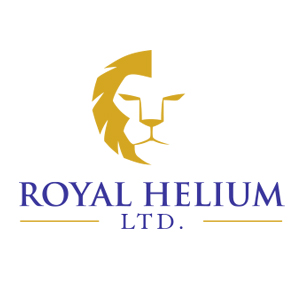 Helium is a high tech gas, with many uses in multiple high tech applications:
MRI Magnets, Fibre Optic Cables for High Speed Internet, Airbags, Hard Drives, Chips in our Electronics, Cleaning Rocket Fuel Tanks.
The list is varied and demand is inelastic. They don't function without Helium and world is in short supply, but Royal Helium is quickly proving that they may be the solution.
They have made a discovery, a big one; and in in just one well, and may have already proven up 500 billion cubic feet of inert gas. One Well. One Zone. Over a Million acres of prospective Helium still to be explored.
Royal Helium aimed to deliver a minimum of 1 trillion cubic feet (Tcf) of total inert gas into the market, and this discovery clearly demonstrates they are on their way. With economic concentrations ranging from 0.33% to 0.94%, Royal has a real possibility of commencing production by the end of the year.
Royal discovered a 40m zone in Climax 3 and tested, cored and recovered the rock to test porosity to see how the gas flows. Expecting to find something similar in Climax 4, they actually found something bigger, much bigger. A zone 120m thick. About the size of twelve story building, containing elevated concentrations of Helium suitable for production. A normal producing area is considered high within a 5 meter range. Royal has a discovery multiples of the global average and they are still very early in their exploration process.
Sit back and enjoy this #SmallCap discovery as Andrew Davidson, CEO & Chairman of Royal Helium RHC: TSXV explains how Royal is putting Saskatchewan on the map with some of the highest historical helium showings while simultaneously developing Climax Nazare without delay or compromise.