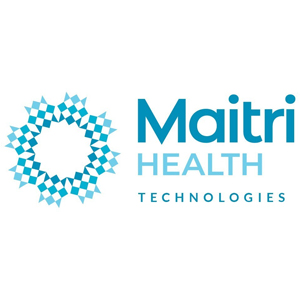 British Columbia government selects Maitri as provincial HealthTech leader; Virtual event designed to open doors, facilitate partnerships, expand business
VANCOUVER, BC , April 20, 2021 /CNW/ – Maitri Health Technologies Corp. (" Maitri ") (CSE: MTEC) (FRA: D84), a global platform for healthcare supply security, today announced it has been asked by the British Columbia Ministry of Jobs, Economic Recovery & Innovation to join a government-supported virtual trade mission to the United Kingdom.
The virtual trade mission will showcase an exclusive group of innovative B.C. HealthTech companies which are expanding business and development in the U.K., the world's fifth largest economy.
"We're honoured to be selected by B.C. Trade and Invest to represent B.C. HealthTech leadership," said Andrew Morton , CEO of Maitri. "A government-supported trade mission can help opens doors, make connections and accelerate our existing European efforts to expand awareness and drive sales."
"The timing is also opportune to help a market in transition. The U.K. is ramping up vaccinations but still fighting the long-term spread of COVID-19. Our digital strategy is to help protect people today with data intelligence and transition into to a fully functioning economy. Our goal is to provide a safe return to workplaces with long-term security that they stay open," said Morton.
The trade mission, scheduled for April 26-30 , will be delivered in association with GTM Global and Vita Healthcare Solutions. B.C. Trade and Invest, which chose just 15 companies to participate, helps provincial companies access the U.K. markets and facilitate new partnerships.
Read More: https://agoracom.com/ir/MaitriHealthTechnologies/forums/discussion/topics/759354-maitri-health-technologies-chosen-for-u-k-trade-mission/messages/2312670#message