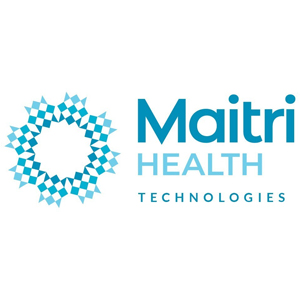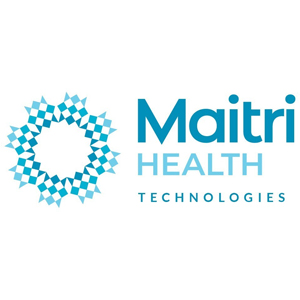 Bridget Ross brings extensive experience in MedTech development and services;
Joins advisory board of healthcare, logistics, capital markets and innovation leaders
VANCOUVER, BC , March 23, 2021 /PRNewswire/ – Maitri Health Technologies Corp. (" Maitri ") (CSE: MTEC) (FRA: D84), a global platform for healthcare supply security, today announced the appointment of Bridget Ross to its Advisory Board.
Ms. Ross is currently CEO of ChroniSense Medical, Ltd., an Israel -based MedTech company and maker of wearable, medical-grade disease management devices. Ms. Ross serves as a Board Director for LeMaitre Vascular Inc. (NASDAQ: LMAT) and as a mentor for early stage MedTech companies through MassMEDIC and the Canadian Consulate Technology Accelerator, in Boston , MA. 
For three decades, she held several executive roles at the world's largest broadly based healthcare company, Johnson & Johnson (J&J).
"Bridget brings an unmatched level of experience and success to Maitri's extended team," said Andrew Morton, CEO of Maitri. "Maitri is uniquely positioned to modernize healthcare systems for governments, healthcare systems and businesses to function well beyond the pandemic. Bridget's counsel and insights on product development will be invaluable as we continue to evolve and execute our integrated PPE and technology strategy."
Read More: https://agoracom.com/ir/MaitriHealthTechnologies/forums/discussion/topics/757866-former-johnson-johnson-executive-joins-advisory-board-at-maitri-health-technologies/messages/2309370#message
Tags: Andrew Morton, Bridget Ross, COVID-19, Maitri, Maitri Health Technologies Corp., Maitri Health Techologies, MTEC, n95