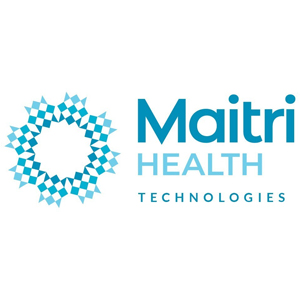 When COVID hit North America 12 months ago, there was no supply chain in place to handle the parabolic surge of demand for PPE (personal protective equipment – masks, shields, testing kits, etc.).
An industry of "brokers" spawned overnight to fill the demand of buyers who were desperate and scrambling for product. In Canada, news reports highlighted how healthcare workers and businesses were shortchanged on international orders, or worse: shipped counterfeit or uncertified N95 masks that put people at greater risk of exposure and illness.
Enter Maitri: a global platform for healthcare supply security whose main focus provides a reliable source of certified PPE (personal protective equipment) and testing solutions through an onshore manufacturing model.
The company has just been announced as one of the few manufacturers of domestically manufactured N95 masks to receive Health Canada certification
It's a huge vote of confidence in the company and its products
Maitri's model has led to the creation of innovative and industry leading products including 3D certified surgical masks and patent-pending face shields, all integrated with technology to help track, trace and enable safer workplaces and communities.
The global personal protective equipment market size is expected to reach USD $123.38bn by 2027,
That's a CAGR of 9.6%.
Maitri CEO Andrew Morton talks us through the size of the market, the significance of the Health Canada certification, and the headline-grabbing $2m deal with Loop Insights:
Tags: Andrew Morton, COVID-19, Maitri, Maitri Health Technologies Corp., Maitri Health Techologies, MTEC, n95