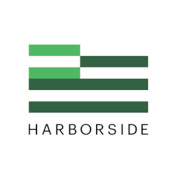 Harborside Inc. ("Harborside", or the "Company) (CSE: HBOR), (OTCQX: HBORF), a California-focused, vertically-integrated cannabis enterprise, is pleased to announce that it has closed its previously announced upsized brokered private placement of units of the Company at a price of C$2.55 per SVS Unit (as defined below) and C$255.00 per MVS Unit (as defined below) for aggregate gross proceeds of C$35,103,045 (the "Offering"). Beacon Securities Limited and ATB Capital Markets acted as co-lead agents in connection with the Offering (the "Agents").
"We are very pleased with the strong investor interest and demand we received during our recent upsized offering," said Peter Bilodeau, Interim CEO of Harborside. "With a strengthened balance sheet, Harborside is well positioned to further accelerate our growth as we enter 2021. We remain focused on continuing to build scale in the California market by optimizing and generating further efficiencies at our Salinas farm while continuing to provide best-in-class retail experiences and the high-quality cannabis products our customers in California have come to expect from Harborside."
Each unit issued to non-residents of the United States (an "SVS Unit") is comprised of one subordinate voting share of the Company (a "Subordinate Voting Share") and one Subordinate Voting Share purchase warrant (a "Warrant") of the Company. Each Warrant underlying an SVS Unit is exercisable to acquire one Subordinate Voting Share of the Company for a period of 36 months following closing of the Offering (the "Closing") at an exercise price of C$3.69 per Subordinate Voting Share, subject to adjustment and acceleration in certain events. A total of 5,806,700 SVS Units were issued pursuant to the Offering.
All investors that are considered residents of the United States under the United States Securities Exchange Act of 1934 were issued units (each, an "MVS Unit") comprised of multiple voting shares of the Company (the "Multiple Voting Shares") and Multiple Voting Share purchase warrants of the Company, based on the same economic equivalency of each Multiple Voting Share converting into 100 Subordinate Voting Shares. The Multiple Voting Shares are intended to minimize the proportion of the outstanding voting securities of the Company that are held by residents of the United States for purposes of determining whether the Company is a "foreign private issuer". The holders of Multiple Voting Shares are entitled to one vote in respect of each Subordinate Voting Share into which such Multiple Voting Share could be converted, and as such the Multiple Voting Shares do not necessarily hold voting rights that are superior to the holders of Subordinate Voting Shares, on an as converted to Subordinate Voting Shares basis. A total of 79,592 MVS Units were issued pursuant to the Offering.
In consideration for their services, the Company paid the Agents a cash commission equal to C$1,451,340.75 and issued the Agents an aggregate of 569,154 broker warrants ("Broker Warrants"). Each Broker Warrant is exercisable to acquire, within 12 months from Closing, one SVS Unit at an exercise price of C$2.55 per SVS Unit.
Read More: https://agoracom.com/ir/HarborsideInc/forums/discussion/topics/755620-harborside-inc-announces-closing-of-upsized-private-placement-for-gross-proceeds-of-c-35-103-045/messages/2304273#message
Tags: American CBD, california cannabis, Cannabis, Canopy Growth Corp, CSE