*HMMJ is the first ETF in the world to offer direct exposure to North American-listed legal cannabis stocks
TORONTO, March 30, 2021 (GLOBE NEWSWIRE) — WeedMD Inc. (TSX-V:WMD) (OTCQX:WDDMF) (FSE:4WE) ("WeedMD" or the "Company"), a federally licensed producer and distributor of medical-grade cannabis, is pleased to announce the Company has been added to the Horizons Marijuana Life Sciences Index ETF (TSX:HMMJ) following HMMJ's quarterly rebalancing, marking the Company's return to this index of publicly traded North American companies with significant business activity in the cannabis industry. This follows the addition of WeedMD to the North American Marijuana Index, the underlying index of HMMJ, the first exchange-traded fund (ETF) in the world to offer direct exposure to North American-listed stocks that operate in the legal cannabis industry.
HMMJ is an index (or passively managed) ETF, which seeks to replicate, to the extent possible, the performance of the North American Marijuana Index (the "Index"), net of expenses. The Index is designed to provide exposure to the performance of a basket of North American publicly listed life sciences companies with significant business activities in the marijuana industry. The North American Marijuana Index selects from a current universe of companies that have operations that may include one or more of biopharmaceuticals, medical manufacturing, distribution, bio-products and other ancillary businesses related to the Marijuana industry.
The holdings of HMMJ and its current portfolio weights are regularly updated and available at https://www.HorizonsETFs.com/HMMJ.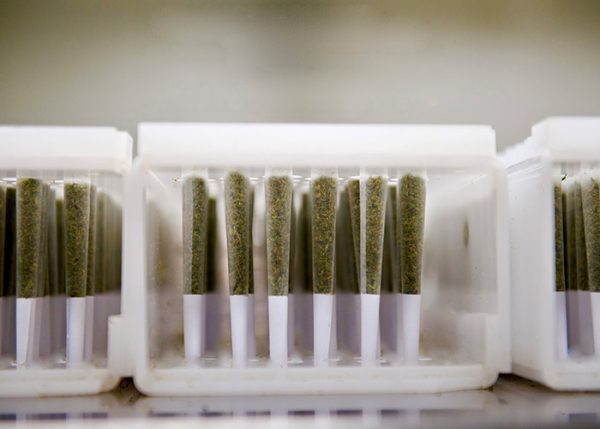 Follow WeedMD and its brands on LinkedIn
Twitter: WeedMD, Color Cannabis, Saturday Cannabis & Starseed
Instagram: WeedMD, Color Cannabis,Saturday Cannabis& Starseed
To read more, click here.