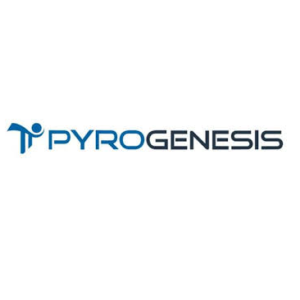 PyroGenesis is the world leader in the design, development, manufacture and commercialization of advanced plasma processes and products. In short, their plasma torch technology has been the foundation of multiple successful applications around the world.
One of those applications is ultra high-tech 3D printing powders that earned the company multiple nominations for "Materials Company of the Year" at the 3D Printing Industry Awards as recently as 2019.
Today, PyroGenesis announced "Successful Completion of Additive Manufacturing NexGen™ Powder Test Runs; Commercial Powder Production Begins"

HOW BIG IS THIS?
These 2 quotes tell you everything you need to know

"It is very exciting to know that we are now going to be delivering powders to very discerning and distinguished clients.
With the advantages of the NexGen™ powder production line, we believe it is only a matter of time given the major top tier aerospace companies and OEMs are already awaiting powders from this new state-of-the-art production line."
"The next step is to complete the qualification processes and secure large long-term contracts, thereby providing PyroGenesis with recurring revenues for years to come."
Watch our great interview with CEO Peter Pascali .
Tags: 3D Systems Corporation, drosrite, nasdaq, Northrop Grumman Corporation, plasma, tsx