Sponsor: Good Life Networks: Video advertising is the future! Company's A.I. makes 80,000 calculations / second, targeting 750 million users to deliver higher prices and volume. The company achieved a record $9.7 Million in revenue for 2017 and recently announced entering the video game industry with programmatic technology. Click here for more information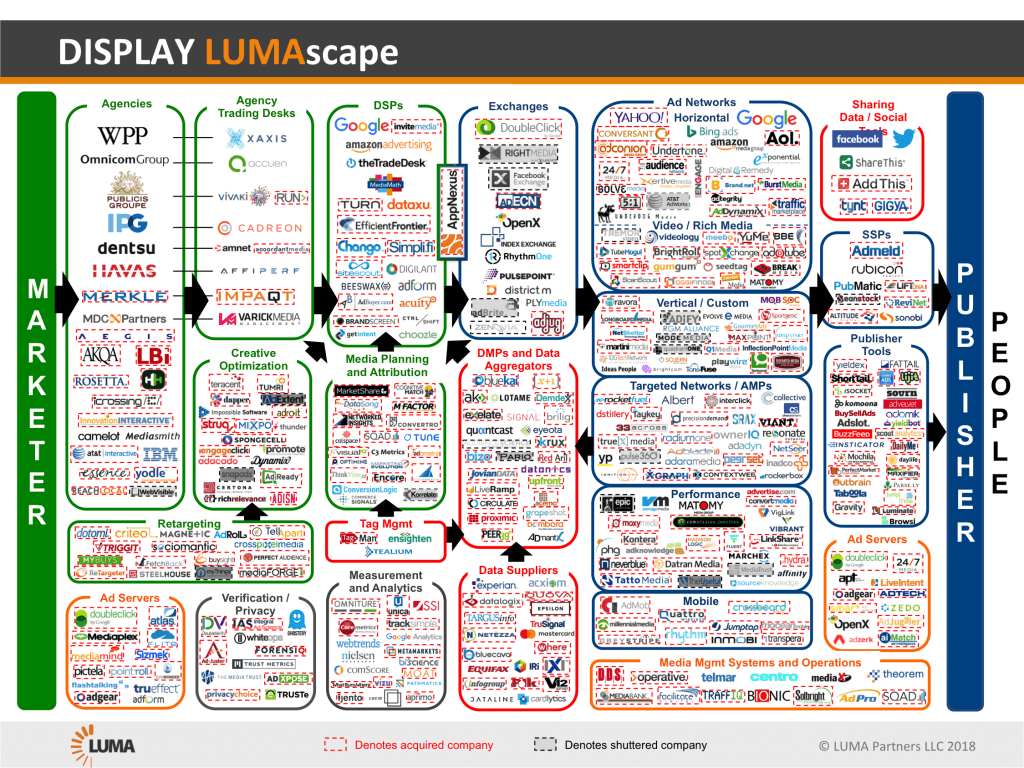 In 2018, more than $47 billion in the US was spent on programmatic display advertising with Facebook and Google taking a large chunk of the pie. By 2020, that figure will climb to nearly $69 billion.
Posted By: Ashleigh Footiton:November 28, 2018
After an intense two days spent at the world's largest conference on programmatic advertising, Programmatic I/O, it was fascinating to see how US online publishers are utilising data and selling inventory programmatically.
In 2018, more than $47 billion in the US was spent on programmatic display advertising with Facebook and Google taking a large chunk of the pie. By 2020, that figure will climb to nearly $69 billion.
In the United States, there are an average of 14.5 programmatic tech partners per publisher, whereas in South Africa, we have an average of just three. This is not a bad situation to be in as our ecosystem is less fragmented and we have more control over our inventory. But it does highlight that programmatic is still in its infancy here.
One of the US speakers, Taylor Schreiner at Adobe, said, "Organisations are transforming to take advantage of programmatic. Brands are now more hands-on. They have a better understanding of the metrics they are facing, and they're more specific in their directives to agencies. We're seeing more clients who now have people in the organisation who are in a position to think about reach across channels."
First party data, which is essential for publishers, was another big theme that came through. It is a priority as it gives a competitive advantage in fighting against the duopoly that is Google and Facebook, who account for around 50% of programmatic revenue in the US. Their amazing audience intelligence, reach and measurement capabilities which advertisers are not going to pass up keeps them on top.
Relationships are key in this fragmented industry. The display ad tech Lumascape highlighted this fact. There are many touch points available when it comes to making a deal and publishers need to ensure they are talking to all parties involved. There is no such thing as 'set it and forget it'. Secondly, CPM rates are lost to tech costs and the publisher comes out with only a fraction of what the seller initially spends.
The issue of viewability
The issue of viewability came across a lot throughout the two day conference. A viewable ad is defined as 50% of the pixels of a regular creative or 30% of the pixels of a large size creative, are on an in-focus browser tab on the viewable space of the browser page for a minimum of one continuous second. (This description was even questioned a few times by brands.) As far as many brands were concerned, 100% viewability has to be a non-negotiable and advertisers/buyers should not pay for a non-viewable ad.
Artificial Intelligence was also strong presence with a few interesting developments on the cards. We can't escape the fact that AI is and will be an essential part of our lives. The Nest Cam Indoor security camera, for instance, learns who the regular members of your household are. If a stranger or visitor is in your home, Nest reports back to you immediately via your connected device. The Ricoh whiteboard is another great AI example – once you've made your notes on it you can email the contents to anyone around the world, with full translation capabilities. All of these things will add to the wonder that is big data which ultimately will assist advertisers to better target consumers.
And then there's brand safety
It was evident that there's a need for deeper conversations on brand safety between publishers, agencies and brands who all need to understand and explain what brand safety means to each of them. Some brands mentioned that they won't pay if creative appears in a negative environment. However, they would consider an environment that has a positive spin next to controversial content. Unfortunately, safety tools are screening out these environments if the story contains blacklisted key words. Private market places need to be of more help.
Ad fraud and fake news is rife in the US industry, and ad fraud specifically, but on a lesser scale, here in South Africa. Publishers are fighting hard against these practices and buyers are turning to technology to assist with eliminating and reducing their ad spend on these practices that deceive.
There are many types of ad fraud but in general challenges in programmatic include invalid traffic (IVT), domain spoofing, page level scripting, ad injection, and poor user experience. Low-quality human traffic is another issue, through paid media channels (including click bait) traffic is pushed to transit hubs by fake authors and instantaneously bounce off these sites, purely to serve ads and receive ad revenue. These are all things that advertisers and publishers need to be cognisant of. Publishers need to adopt ads.txt as a non-negotiable and advertisers need to be selective when buying inventory across the open market.
I learned that a dollar in does not equal a dollar out when it comes to programmatic and intermediaries are more prevalent than thought. But most importantly, relationships are more important now than ever before. Successful partnerships between publishers, agencies and clients are open and honest about what works for them.
The conference gave invaluable insights into the world of programmatic and even though we have some catching up to do, it's an exciting time in our industry.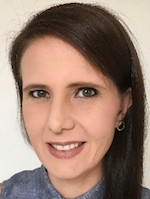 Ashleigh Footit is head of techops, programmatic and performance at SPARK Media. She was responsible for establishing the programmatic division for the group in 2015 and have been one of the key drivers in the implementation, management and success of Caxton's Supply Side and Data Management Platform.
Source: https://themediaonline.co.za/2018/11/vital-takeouts-from-the-worlds-largest-programmatic-advertising-conference/
Tags: edtech, india, online education