Tartisan Nickel (TN:CSE) Kenbridge Property has a measured and indicated resource of 7.14 million tonnes at 0.62% nickel, 0.33% copper. Tartisan also has interests in Peru, including a 20 percent equity stake in Eloro Resources and 2 percent NSR in their La Victoria property. Click her for more information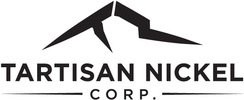 Nickel demand growing thanks to EV boom
One of Australia's largest high-grade nickel producers
Western Areas (ASX: WSA), reported a significant increase in inbound off-take inquiries for nickel sulphide concentrate post current contract periods.
According to the company's managing director, Dan Lougher, this new trend is primarily linked to the accelerating electric vehicle battery sector.
Addressing the second day of the Paydirt 2019 Battery Minerals Conference in Perth, Lougher said some of the new inquiry was driven in part by the company's second largest offtake partner, China's largest stainless steel producer, Tsingshan.
"Players looking to lock in new long-term contracts will be doing so at a time technological changes in the battery space are favouring the new NCM 811 classification (Nickel, Cobalt, Manganese) which research indicates will be the fastest growing battery combination by 2025," Lougher said. "These battery cells offer better energy density, allowing fewer and/or lower weight batteries in cars — but they will require even more nickel."
Nickel. Photo from Wikimedia Commons.
The executive noted that the need for nickel is starting to rise at a time when its price is too low to incentivize new project development, something that can take up to three years. In his view, this means that supply markets are likely to diverge and split between stainless steel, a sector that consumes 72% of global nickel production, and EV demand, which currently accounts for 4% of total global nickel consumption but has been growing by 30-40% a year.
"In addition, nickel supply pressure is being exacerbated by non-ferrous alloys which command 10% of total global markets but are booming due to strong growth in aerospace industries and a recovery in oil and gas investment internationally," Lougher said.
According to the director, all these demand pressures should call for higher nickel prices. He said one particular force pushing for a higher price tag is the fact that the chemistry for lithium-ion batteries favours nickel sulphide styles but very little of the known nickel sulphide ore bodies worldwide are left to be developed.
"This lack of these ore bodies was already an issue for the nickel industry so if EVs are to become a reality in day-to-day motoring, then higher nickel prices will be required. The new demand nickel units will have to be sourced increasingly from nickel laterites which are victim to higher processing costs," he said.
Source: http://www.mining.com/nickel-demand-growing-thanks-ev-boom-western-areas/
Tags: nickel, nickel demand, stocks, tsx-v