SPONSOR: ZEN Graphene Solutions: An emerging advanced materials and graphene development company with a focus on new solutions using pure graphene and other two-dimensional materials. Our competitive advantage relies on the unique qualities of our multi-decade supply of precursor materials in the Albany Graphite Deposit. Independent labs in Japan, UK, Israel, USA and Canada confirm this. Click here for more information
The new facility falls in line with the UK's target of net-zero emissions by 2050.
New facility perfectly coincides with the UK government's target of net-zero emissions by 2050
If you did not know already, Hyperdrive Innovation just opened the UK's largest independent battery manufacturing facility. Home to Hyperdrive Innovation, the battery maker has invested a little over £7m into the new facility since 2014.
The new facility perfectly coincides with the UK government's target of net-zero emissions by 2050 and even aligns with Jaguar Land Rover's new reinvestment into electric vehicle production into the United Kingdom.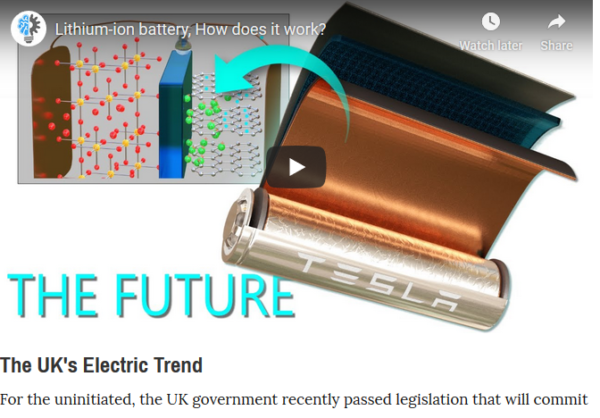 The UK's Electric Trend
For the uninitiated, the UK government recently passed legislation that will commit the UK to net-zero carbon emissions by the year 2050. This moment was historic as it is the first G7 country to do so.
SOURCE:
https://interestingengineering.com/uks-leading-producer-of-lithium-ion-battery-technology-opens-a-massive-facility
Tags: #Additive, #Albany, #Bulk, #Concrete, #graphite, #Highpurity, #Sample, #ZEN, #ZENGrapheneSolutions, graphene