SPONSOR: Spyder Cannabis Inc. (TSX-V: SPDR) An established chain of high-end vape stores in Ontario, Canada. The company has an aggressive expansion plan already in place that will focus on Canadian retail and US Hemp-Derived kiosks in high traffic areas. Click here for more info.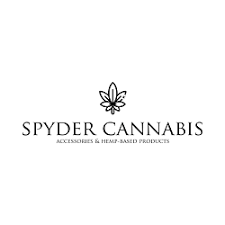 Retailers See Promise in CBD and Hemp Products
CBD Hemp oil, Doctor holding a bottle of hemp oil, Medical marijuana products including cannabis leaf, cbd and hash oil, alternative medicine
Dennis Mitzner Contributor
Thanks to the passing of the Farm Bill in late 2018 – containing a provision legalizing hemp, a species of non-psychoactive cannabis that CBD can be extracted from – Hemp and CBD are on major retailers' radar.
The CBD market is moving towards mainstream retailers and is projected to be over $20 Billion in sales by 2024. Walgreens, Sprout, CVS, Ulta Beauty, GNC Holdings, Urban Outfitters are just a handful of retailers offering or looking to offer, CBD products to consumers.
According to Christina Hartwell from Little Mary and Jane "the industry is on the verge of moving beyond merely CBD and exploring the full spectrum of Hemp (Cannabis Sativa L)."
The potential of CBD and Hemp products appears to be endless due to newly emerging scientific data.
"The industry is on the verge of moving beyond merely CBD and exploring the full spectrum of Hemp (Cannabis Sativa L). Scientific studies thus far have been somewhat limited due to the stumbling block of THC due to potential adverse side effects and regulations. However, the studies being done on full-spectrum Hemp and the multitude of Cannabinoids in the plant are promising, CBN is beginning to come to the forefront and is potentially more beneficial for treating Insomnia and Anxiety than Isolated CBD," Hartwell added.
Retailers jumping in
Several retailers for natural supplements are expected to have CBD on their shelves. Dillards Department Store, a chain with a total of approximately 292 stores in 29 states, is beginning to roll out several Hemp Depot while labeled CBD products. Kroger announced in July another 1,000 locations in 22 states where their grocery stores will begin to carry CBD products.
"Because of the tremendous range of products in which CBD is a fit, we expect to see it on shelves, literally, everywhere. Wholesale order numbers are climbing dramatically, which is one of the first signs of significant market expansion. When we started, we were taking orders for small companies ordering 500 units at a time. Large company orders are projected to reach 100,000+ units in the next 18 months which is going allow wholesalers like Hemp Depot to manufacture products on a larger scale, thereby reducing CBD product prices by the end of 2020 to a forecasted $20 – $30 as with standard vitamin supplements," said Andy Rodosevich, CEO and Co-Founder of Hemp Depot.
In July, adding to the momentum, Toronto-headquartered Abacus Health Products announced new retail purchase orders from CVS for its line of CBDMEDIC pain relief and skincare products, sold to consumers via retail chains and the company's e-commerce platform.
"We are encouraged to see the continued interest and growth in CBDMEDIC among leading retailers throughout the United States. In particular, the fact that CBDMEDIC products are now being positioned in-line demonstrates the acceptance of our over-the-counter products within the traditional pain relief and skincare categories and we look forward to seeing the continued growth in the number of retail locations in which CBDMEDIC is available," said Perry Antelman, the CEO of Abacus Health Products, maker of CBD CLINIC and CBDMEDIC.
Also in July, Green Growth Brands announced a deal with American Eagle to begin selling its CBD-infused body-care products — including muscle balms and lotions — in nearly 500 of American Eagle's stores and online, with sales expected to begin in October. This follows apparel retailer Abercrombie, which just last month announcing its plans to sell GGB's products in more than 160 stores across the U.S.
"The cultural conversation around CBD is growing and I think we are beyond CBD being only for early adopters. The push to major retail outlets like Kroger, Walgreens, and CVS seem to support that, said Paul Miller from Lokus Nutrition.
Risks remain
The FDA is in the midst of creating guidelines for CBD manufacturers and will likely eliminate some manufacturers currently participating in the CBD boom and open the door to some large scale, mainstream manufacturers. The details of the FDA regulations will inform the specifics of how large the OTC piece of the CBD pie becomes.
"We've seen major chain retailers like CVS, Walgreens, and Whole Foods start to include CBD in their product mixes. The larger the entity, the more likely they are to stick with topical products until the FDA provides clarity," said Kate Heckman from Stratos CBD.
When it comes to CBD oils, presently only 10% of demand is being filled by present growers, the industry has increased by 200% from 2017 to 2018, about 618 million in sales last year with projected 22 Billion by 2022.
"A lot of people want to get into this arena. Some of the problems we are working on are Standardization of the industry, Genetic variations, for patents and Lab Certification. It is the wild west, with little or no standard dosages or diagnosis for the public to rely on," said John Sation, Clinic Director, and research Coordinator from Hair & Scalp Clinics.
The recent FDA warning letter to Curaleaf on July 26 serves as a wake-up call to the industry about statements in marketing or social media that imply that these products can be used to treat medical conditions.
"It's in the best interest of the industry to be careful and conservative with any label claims being made. With the passing of the 2018 Farm Bill, each state department of agriculture must submit a state management plan to the USDA outlining how various aspects of hemp cultivation and processing will be managed within their jurisdiction," said Dr. Sean Callan, CEO of Precision Botanical.
While the opportunity is real, risks remain. According to David Gross from Strategic Value Partners, players in the space should tread carefully as the regulatory framework is currently only taking shape.
"Don't be first here. By all indications, the FDA appears poised to take aggressive and decisive action, as evidenced by the Curaleaf warning letter, against companies who manufacture, distribute, and retail CBD products. Moreover, the Drug Enforcement Agency (DEA), Department of Agriculture, and financial regulators (i.e., FDIC, OOC, and Federal Reserve) remain unknowns. In the near-term, any benefit you might receive from being first is far outweighed by the business and reputational risk of a potential FDA action or a multi-state federal raid at your warehouses."
Source: https://www.forbes.com/sites/dennismitzner/2019/08/06/retailers-see-promise-in-cbd-and-hemp-products/#3e264909411f
Tags: Cannabis, CBD, CSE, Hemp, Marijuana, stocks, tsx, tsx-v, weed