Sponsor: Affinity Metals Corp. (TSX-V: AFF) is a Canadian mineral exploration company building a strong portfolio of mineral projects in North America. The Corporation's flagship property is the drill ready Regal Property near Revelstoke, BC where Affinity Metals is making preparations for a spring drill program to test two large Z-TEM anomalies. Click Here for More Info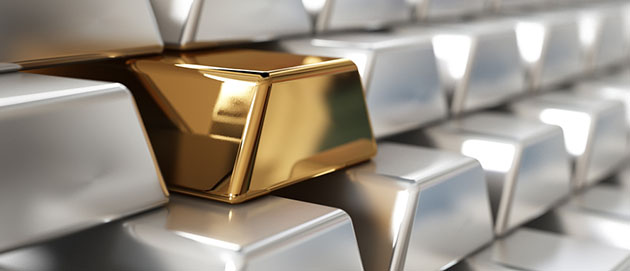 When we don't understand the present, we can turn to the past. It is believed the natural ratio in the earth's crust is ~10 ounces of silver for one ounce of gold.
Back in 3000 BC in Mesopotamia (modern day Turkey, Iraq, Iran), silver and gold were used to enable trade at a rate of 5 ounces of silver to 1 ounce of gold. For about 2,000 years, from 1670 B.C. to 432 AD, the rate was between a low of 9 to 1 in 59-44 BC to a high of 18 to 1 in 422 AD.
For the next 1,000 years from 527 to1453, the price was roughly 15 to 1. For the next three centuries the ratio was a low of 10.75 to 1 to a high of 15.52 to 1.
When the United States passed its first coinage law in 1792, the ratio was fixed at 15 to 1 but at that rate gold was considered undervalued and disappeared from circulation, so to correct the situation Congress moved the ratio to 16 to 1 in 1834.
At that rate gold was slightly overvalued and silver undervalued and silver coins began to disappear and were dropped from the list of coins by the Act of February 12, 1873, or the "Crisis of 1873," and so thereafter the U.S. was on the Gold Standard, which became law in the Gold Act of March 14, 1900. (Hint: two 60 year cycles to today).
In 1919 the ratio was 15.20 to 1; by 1932 the ratio was up to 72.27 to 1 or about five times.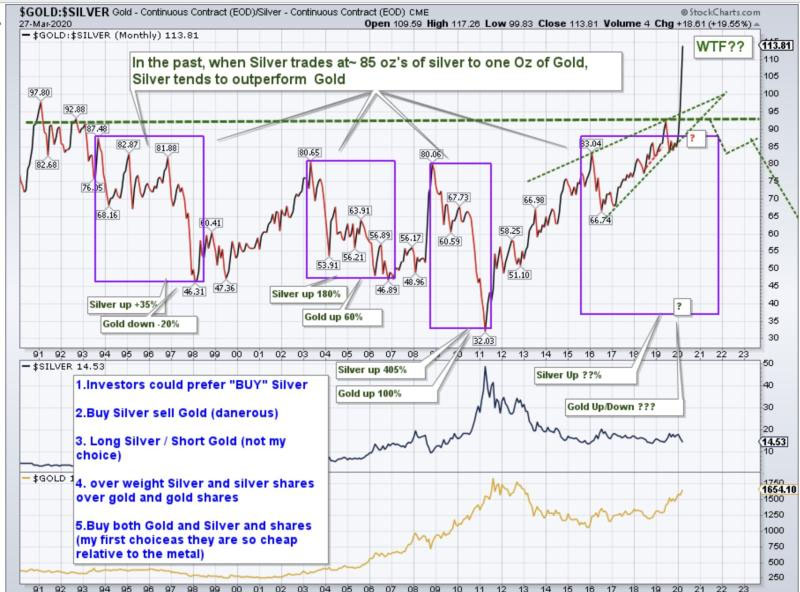 John Newell is a portfolio manager at Fieldhouse Capital Management and president and CEO of Golden Sky Minerals Corp. He has 38 years of experience in the investment industry acting as an officer, director, portfolio manager and investment advisor with some of the largest investment firms in Canada. Newell is a specialist in precious metal equities and related commodities and is a registered portfolio manager in Canada (advising representative)
https://www.streetwisereports.com/article/2020/03/30/an-historical-perspective-on-silver.html
Tags: #AFF, #AffinityMetals, #BCMining, #Canada, #Discovery, #Drilling, #GoldStandard, #Incrementum, #InGoldWeTrust, #Kootenay