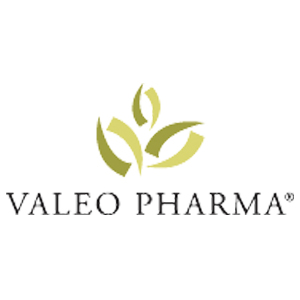 Growing body of research suggests Hesperidin may interfere with SARS-CoV-2 infection process
Hesperidin may help against Covid-19 viral replication
Hesperidin is a potent antioxidant with anti-inflammatory activity that may help in controlling cytokine storm
MONTREAL , Jan. 12, 2021 – Valeo Pharma Inc . (CSE: VPH) (OTCQB: VPHIF) (FSE: VP2) (" Valeo " or the " Company "), a Canadian pharmaceutical company, provided comments today on a recently issued newsletter by MDBriefCase entitled "Exploring Novel Therapeutic Approaches for Covid-19: Hesperidin vs Vitamin C". The complete newsletter is available at: Read+more+about+the+need+for+novel+approaches+to+SARS-CoV-2_v2.pdf[93].pdf (valeo-hesperco.s3.ca-central-1.amazonaws.com)
According to the newsletter, Hesperidin has recently attracted the attention of researchers, because it binds to key proteins of SARS-CoV-2 1 . This may interfere with viral entry into host cells 4 .
In Wu et. al (2020 ), the screening of 1066 natural substances with potential antiviral effect, plus 78 antiviral drugs already known in the literature for their binding to SARS-CoV-2 proteins, Hesperidin was the only compound that could target the binding interface between viral Spike proteins and ACE-2 human receptors 2 .
Hesperidin can also bind to 3CLpro – the main protease responsible for the cleavage of SARS-CoV-2 peptides into functional units for virus replication and packaging within the host cells 1,3 . By doing so, it may help against COVID-19 viral replication 4 .
Read More: https://agoracom.com/ir/ValeoPharma/forums/discussion/topics/752787-valeo-pharma-highlights-mdbriefcase-newsletter-comparing-hesperidin-and-vitamin-c-for-covid-19/messages/2297157#message
Tags: BioSyent Inc., CSE, HLS Therapeutics, investment, Knight Therapeutics, Medexus Pharmaceuticals, pharma, pharma stocks, Redesca, small cap, small cap pharma, stocks, tsx