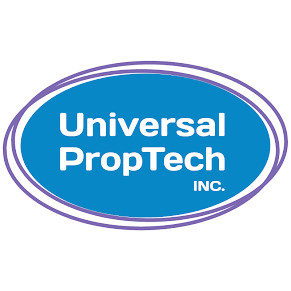 As the name implies "PropTech" is a combination of two words and stands for "property technology." As simple as that is, the implementation and importance of PropTech is anything but, which is why many companies are trying to capitalize on the rapidly growing PropTech industry, while Universal PropTech (UPI:TSXV) is actually delivering healthy building solutions developers, owners and operators across Canada.
More than just lip service, UPI clients include:
Federal Government facilities for over 40 years
Manulife
Brookfield
Billy Bishop Airport
University of Toronto
…. and many more
Now UPI is preparing to service those clients and take another big step forward with this announcement on January 25, 2021 – Universal PropTech Announces Signing of Canadian Distribution Agreement with Fresh-Aire UV to Help Combat SARS-CoV-2 in Schools, Colleges, Universities, Government Facilities and Seniors' Homes. What it means can best be summarized in the following quote by Chris Hazelton, President & CEO of UPI:
"Our clients expect us to have the right Covid-19-fighting solutions that meet the needs of their uniquely designed facilities. Fresh-Aire UV solutions allow us to deliver a highly integrated HVAC package to fit those schools, colleges, universities, government facilities and seniors' homes, immediately, and enable us to remain our customer's trusted advisor in healthy buildings."
Watch our interview with CEO Hazelton to learn about the Company's established PropTech success, COVID-19 solution for Canadian buildings and where the Company is going.
Tags: AI, Big data, Cloud Computing, CSE, Delta-X Global Corp., Fresh-Aire UV, investing, IOT, PropTech, small cap stocks, stocks, tsx, tsx-v