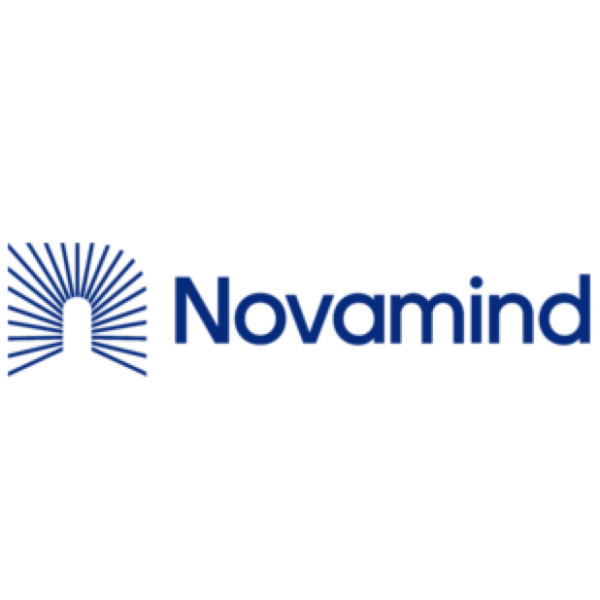 A weekly summary of Novamind news and media
*The above image is a rendering and may be subject to change.
Novamind Unveils New Design Concept for Clinics
We are pleased to unveil our clinic design concept to accommodate the unique requirements of psychedelic-assisted psychotherapy. The design concept will launch first in Novamind's Park City, Utah location, and later across Novamind's de novo clinics. Select design elements and principles will be integrated within existing clinic locations.
Inclusive and welcoming, the design concept enhances the patient experience at Novamind clinics, prioritizing patient safety and privacy, and utilizing evidence-based therapeutic elements to optimize patient care, including:
Biophilic designs that mimic nature and emphasize light interplay and neutral colour theory
Walking paths designed to minimize disruption and traffic across the clinic, creating a sense of privacy and tranquility
Curved treatment spaces, representing the protective space of cocoons, to facilitate the more sedentary experience of ketamine treatment
Larger treatment rooms to accommodate group therapy programs and support movement and more active patient behaviours associated with MDMA, psilocybin and other psychedelic medicines when approved by the FDA
To create the Design Concept, Novamind contracted DesignAgency, an internationally recognized interior design firm with clients that include the Four Seasons Hotels, MGM Resorts, Momofuku restaurants, Soho House and others. DesignAgency worked closely with Novamind's clinical team to incorporate a host of therapeutic considerations into the design blueprint to achieve optimal patient experiences.
"We collaborated with Novamind's clinical team and understood the importance of 'set and setting' in psychedelic medicine," said Matt Davis, Co-Founder and Principal at DesignAgency. "The goal was to create spaces that allow patients to have a holistic experience and signal hope and healing well before they walk through the door."
Dr. Reid Robison, Chief Medical Officer at Novamind, commented: "This new concept, combined with Novamind's standard operating procedures, creates the most welcoming and effective healing environment possible. We wanted our clinics to be comforting, inviting and calming. With guidance from the DesignAgency team, we now have the blueprint to create spaces that elevate our patients' healing experience."
To see renderings of the Design Concept, click here.

January 5, 2022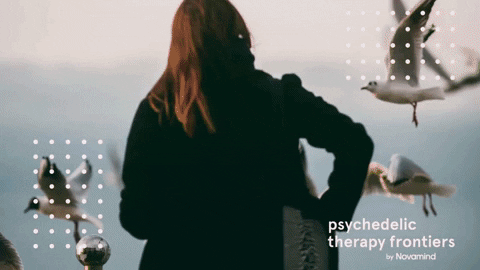 January 4, 2022
In this episode of the Psychedelic Therapy Frontiers podcast, Dr. Steve Thayer and Dr. Reid Robison are joined by Dr. Amy de la Garza. Amy is the Substance Use Disorder Program Director at Novamind and the Medical Director of the Salt Lake City clinic. Amy is a board-certified family practice physician who for the last 10 years has been providing specialized integrative healthcare for behavioral health, substance use, and a variety of other conditions.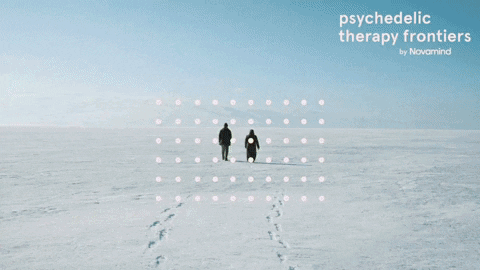 December 29, 2021
In this episode of the Psychedelic Therapy Frontiers podcast, Dr. Steve Thayer and Dr. Reid Robison discuss qualities and skills they think are essential for therapists who provide psychedelic-assisted psychotherapy.
We're celebrating 8 months of the podcast with a GIVEAWAY on Instagram! Enter to win a sweatshirt featuring the audio waves from a fan-favorite episode of Psychedelic Therapy Frontiers.
Learn more, subscribe and catch up on previous episodes you may have missed at psychedelictherapyfrontiers.com.

Email us questions and feedback at [email protected].
December 23, 2021
Benzinga covers our expansion into Arizona highlighting the signed definitive agreement to acquire the Foundations for Change clinics.
Health Canada's Special Access Program Will Now Allow Doctors To Request Patient Access To Psychedelics
This is big news for Canada overall. "Long-awaited amendments to Health Canada's Special Access Program have finally been made, potentially opening the door to less onerous access to the medical access of psychedelics like psilocybin and MDMA for patients in need." Our mission has always been to increase access to these life-changing therapies and drugs in safe and regulated settings. We celebrate this news and will continue to do our part to bring psychedelic medicine to as many people in need as possible.
Psychedelic Healthcare in 2021
PSYCH covers the year in psychedelic healthcare. "2021 was a seminal year for psychedelic medicine, with data released from groundbreaking clinical trials harnessing MDMA and psilocybin." 2021 was special, but we can't wait to work on making 2022 even more impactful for people around the world. For more great psychedelic content from PSYCH, download the third edition of the Psychedelics as Medicine Report here.
Ketamine Therapy Swiftly Reduces Depression and Suicidal Thoughts
Dr. Reid Robison and the team at Novamind have spent years providing ketamine-assisted psychotherapy and seeing the positive benefits firsthand. It's changed the lives of thousands of our patients. We recently published a story about how ketamine helped a mother struggling with severe depression and a struggling marriage. You can read it here. Seeing the results of this systematic review by the University of Exeter is both exciting and validating. "Ketamine therapy has a swift short-term effect on reducing symptoms of depression and suicidal thoughts, according to a review of all the available evidence."
For further information, email us:
[email protected]
We're hiring!
Check out current opportunities to join our growing team.
Was this email forwarded to you?
Subscribe to our weekly newsletter
Tags: COMPASS PATHWAYS, CSE, Field Trip Health Ltd., ketamine, MDMA