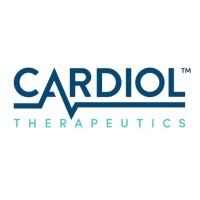 Cardiol Therapeutics $CRDL.ca $CRTPF is a groundbreaking, clinical-stage biotechnology company focused on developing innovative anti-inflammatory therapies for the treatment of cardiovascular disease (heart/blood vessels).
The company has received approval from the U.S. FDA to commence a Phase II/III, double-blind, placebo-controlled clinical trial investigating the efficacy and safety of its lead clinical product, CardiolRx™, in treating hospitalized COVID-19 patients with a prior history of, or risk factors for, cardiovascular disease (CVD).
CardiolRx™ is an ultra-pure, high concentration cannabidiol oral formulation that is pharmaceutically produced, manufactured under cGMP and THC free.
Cardiol is also planning a Phase II international trial of CardiolRx™ in acute myocarditis, a condition caused by inflammation in heart tissue, most common cause of sudden cardiac death in people under 35.
The company is also developing proprietary cannabidiol formulations for the treatment of chronic heart failure.
One such key development is its commercial product, Cortalex™, an extra-strength formulation (100 mg/mL concentration) of cannabidiol oil that is pharmaceutically produced to be free of THC. Cardiol believes Cortalex™ to be the purest form of cannabidiol oil available in Canada.
It is the first THC-free extra-strength formulation of cannabidiol oil available across Canada exclusively online at Medical Cannabis by Canada's largest pharmacy retailer, Shoppers Drugs Mart.
In March 2020, Cardiol signed a supplier agreement to become a medical cannabidiol supplier to Shoppers Drug Mart. The retailer will supply Cardiol's pharmaceutical cannabidiol products to Shoppers for sale in all provinces and territories in Canada through Shoppers' online store, Medical Cannabis by Shoppers.
And there's plenty more to write home about:
~ $27M from exercise of warrants + equity raise since June 2020
Uplisting to NASDAQ
Team expansion with Chief Medical Officer hire
David Elsley, Cardiol Therapeutics' President & CEO, gives us the low-down. Check it out: