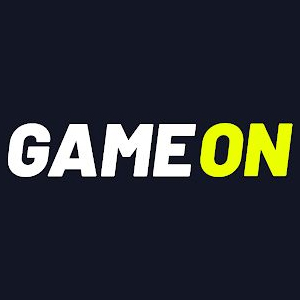 GameOn Entertainment Technologies begins trading on the CSE this week under the symbol $GET, effective Tuesday, June 1.
The company has two core offerings: its flagship, consumer facing mobile and TV apps, and a white label solution for third parties.
GameOn's flagship mobile and TV apps make it easier, faster and safer to "get in the game." Compete with fans and challenge friends in free-play contests with cash prizes, powered by B2B distribution in homes and bars, with revenue being ad and sportsbook affiliate-driven.
To date, GameOn has:
100,000+ organic downloads
1,200+ reviews with a 4.5 average rating
Is accelerated by Techstars_ and Comcast
Won the All Star 2020 Chicago NBA Pitch Contest
In the Pipeline: Partnerships coming with Roku, Vizio, Samsung, Buffalo Wild Wings, Tokyp 2020, the Voice and LaLiga, among others.

Key company appeal:
End-to-end build and management
No additional lift for internal teams
Less than 1-month turnaround to go live
driving engagement, revenue and data
GameOn is a portfolio company of Victory Square Technologies (VST:CSE / VSQTF:OTC / 6F6:FWB), which builds, acquires and invests in promising start-ups, then provides the senior leadership and resources needed for fast-track growth.
GameOn was purchased by V2 Games Inc, a portfolio company of VST, in December 2020. Following the asset purchase, the company was renamed GameOn Entertainment Technologies.
VST head Shafin Diamon Tejani sits on the GameOn board
In February, the company appointed J Moses as Chairman. Moses, a respected game industry veteran who helmed BMG Games, which published the original Grand Theft Auto, has served as a Director at Take-Two Interactive since 2007. 

GameOn Entertainment Technologies (GET) also boasts leaders from EA Sports, Intuit, Dapper Labs, Scopely, and the Brooklyn Nets. Santiago Jaramillo, Vice President of Product, spent 10 years building the EA Sports' FIFA franchise and has worked on projects including NBA Top Shot.

Other notable Board members include Liz Schimel (Apple News, Conde Nast), Carey Dillen (YYoga, Boston Pizza) and GameOn CEO and Founder Matt Bailey (Brooklyn Nets, Barclays Center).

And industry leaders serving as advisors include: Mike Vorhaus (Vorhaus Ventures), Tim Cahill (CSO Aspire Academy, Professional Athlete), Sean Hurley, and Sabrina Carrozza (Sabrina LCP Communications).

So there's an all-star team in place!

We sat down with Matt Bailey, GameOn's Founder and CEO, to have him talk us through the company…