KWG Resources Inc ("KWG") is an exploration stage company that is participating in the discovery, delineation and development of chromite deposits in the James Bay Lowlands of Northern Ontario. These deposits are globally significant source of chromite which may be refined into ferrochrome, a principal ingredient in the manufacture of stainless steel. KWG has been a pioneer in exploring the James Bay lowlands since 1993 and discovered diamond bearing kimberlite pipes near Attawapiskat and 5 more near the Ring of Fire area in 1994. This led to the accidental discovery of the McFaulds Lake copper-zinc volcanogenic massive sulphide deposits in 2002, the discovery which precipitated a staking rush that defined the "Ring of Fire".
Canada Chrome Corporation
Canada Chrome Corporation ("CCC") was created as a wholly-owned subsidiary of KWG. CCC has staked mining claims covering a unique linear sand ridge that stands proud of the vast wetlands. This sand ridge is well suited for a railroad embankment which could be created for transporting materials into the discovery area as well as transporting the mined ores out. Krech Ojard & Associates have been engaged to undertake pre-feasibility engineering of the embankment alignment and water crossings. A geotechnical study was carried out by Golder Associates who collected soil samples from 744 borings using hollow stem auger drills. The sampling along the 330 kilometre study corridor was completed in May 2010. The pre-feasibility level engineering document will enable informed consultations with affected First Nations and all other local and regulatory constituencies, on the feasibility of constructing a railroad.
Chromium
The Black Horse
46.5 million tonnes at a grade of 38.8% Cr2O3 of Inferred Resources
The block model of the deposit puts it at 700 metres long with a down dip extent of 1,000 metres, reaching vertically from 280 metres to 1,400 metres below surface
Further drilling is recommended to infill data and better define the limits and continuity of the mineralization. KWG estimates such a program will cost $6.7 million.
In 2010, Fancamp Exploration intercepted 210 metres of high grade chromite (43.5% Cr2O3) in between downhole depths of 800 and 1010 metres, followed by an intercept in a second hole from 711 to 819.4 metres downhole. These two intercepts, supplemented by a chromite intercept at downhole depths from 712.7 to 726.15 metres in a hole jointly drilled by Noront and Fancamp in 2008, demonstrate that a significant chromite deposit exist at depths below 500 metres, and remains to be delineated by drilling at shallower depths. A model was created that projects this deposit up-dip, which intersects surface coincident with a gravity anomaly that is the same gravity anomaly that contains Noronts Blackbird deposit 500 metres to the west. A drilling program that will trace this chromite deposit towards surface will be conducted in 2013.
Bold recently concluded a four-stage option to acquire the Black Horse claims from Fancamp Exploration Ltd., subject to Fancamp retaining a price-variable gross metal royalty (the "Fancamp Option"). Under the terms of an agreement now concluded between KWG and Bold Ventures, KWG can acquire up to 80% of Bold's interest in the Fancamp Option by funding 100% of Bold's earn-in expenditures and option payments. The current program has budgeted $2 million to drill the chromite horizon. An additional $1 million has been budgeted to drill nickel targets.
| | |
| --- | --- |
| Planned drilling (green hole traces) of Black Horse chromite deposit (red wireframe). Wireframe based chromite intercepts within Blackbird 2-1 deposit (gray hole traces) and Fancamp chromite intercepts (multicoloured hole traces) | |
| | Black Horse Claim Map |
Big Daddy Chromite Property Highlights
Drilled over a strike length of 1.3 km, and a depth of 365 m.
NI 43-101 compliant resource estimate complete (June 2012 and May 2010).
90% of chromium is contained in a tightly constrained high grade zone of 23.2 Mt grading 40.66 % Cr2O3 in the indicated resource category.
High grades combined with metallurgical studies indicate a specification range of metallurgical grade direct shipping "lump" ore that can be reduced to high value ferrochrome.
The Big Daddy
KWG and Cliffs are joint venture partners on the "Freewest Option" mining claims comprising 78 claim units (nominally 16 ha) in the McFaulds Lake area. KWG has earned a 30% interest in the property. Cliffs is currently the designated operator.
Exploration in the general area dates back to the mid-1990's during which time diamonds were the main target. As a direct consequence of a copper discovery made in 2002, during a De Beers drilling campaign for diamonds, the geological environment of the area emerged to be highly prospective for volcanogenic massive sulphide ("VMS") base metal deposits. Thus the exploration emphasis immediately shifted to multi-metal base metal deposits, principally copper and zinc.
SKF Project Claim Map. SKF Option
claims are shown in green.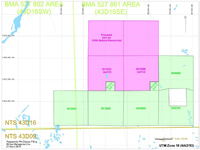 Figure 4.2 from 43-101 report, Micon International Limited, filed on SEDAR
on June 7th 2010
KWG is involved in the discovery of world class chromium deposits in the McFaulds Lake area of the James Bay lowlands. KWG and Cliffs Natural Resources Inc. ('Cliffs") are joint venture partners on the Big Daddy chromium deposit, the first chromium discovery in the Ring of Fire. The chromium deposit is contained within the Ring of Fire intrusion, which extends to the southwest through claims owned by Fancamp Exploration ("Fancamp") who discovered the Black Horse chromite deposit at depth, near the property boundary where Noront Resources Ltd. ("Noront") discovered the Blackbird One and Two chromium deposits. Immediately to the north of the Big Daddy, Cliffs is developing two discoveries, the Black Thor and Black Label chromium deposits. The southwest trending Black Thor deposit crosses over the north-south property boundary from the Cliffs 100% owned claim block to Probe Mines Ltd. claims containing their Black Creek chromium deposit. The south western extent of this deposit terminates abruptly at a north-south fault resulting in a 500 metre southward displacement of the chromite horizon beyond the claim boundary, onto the adjoining joint venture property, the continuity being the Big Daddy chromium deposit.
Corporate Website / Hub On AGORACOM
Tags: #mining, #smallcapstocks, $TSXV, chromite, ring of fire