SPONSOR: Tartisan Nickel (TN:CSE) The company's Kenbridge Property has a measured and indicated resource of 7.14 million tonnes at 0.62% nickel, 0.33% copper. Tartisan also has interests in Peru, including a 20 percent equity stake in Eloro Resources and 2 percent NSR in their La Victoria property. Click her for more information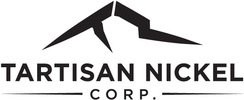 Investors bet on nickel prices and nickel stocks to rally in 2019
Class 1 nickel demand forecast to increase 17 fold from 2017 to 2025 due to the EV boom
According to McKinsey research if annual electric vehicle (EV) production reaches 31 million vehicles by 2025 as expected then demand for high-purity class 1 nickel is likely to increase significantly from 33 Kt in 2017 to 570 Kt in 2025
Use of nickel has been traced as far back as 3,500 BC. In more recent times nickel has been used in coins (a nickel), but is best known for its use in stainless steel driven mostly by Chinese construction. With the current negative sentiment due to the US-China trade war and some mild slowdown in China, nickel prices have fallen to a low level, as have the nickel miners. Provided we don't head into a significant China or global slowdown, any resolution in the trade war with China should lead to some recovery in nickel prices and the nickel miner's stock prices.
Class 1 nickel demand forecast to increase 17 fold from 2017 to 2025 due to the EV boom
According to McKinsey research if annual electric vehicle (EV) production reaches 31 million vehicles by 2025 as expected then demand for high-purity class 1 nickel is likely to increase significantly from 33 Kt in 2017 to 570 Kt in 2025. Class 1 nickel is the "high purity" nickel that is used in electric vehicle lithium ion batteries. The stainless steel industry uses both class 1 and class 2 nickel (lower purity) and is the main driver of overall nickel demand.
McKinsey also states that "a shortfall in class 1 nickel production seems increasingly likely as current low nickel prices do not support class 1 nickel capacity expansions and alternative strategies, as a result, not only will nickel prices likely need to move towards incentive pricing but the future pricing mechanism is likely to reflect two distinct nickel products: class 1 and class 2. At the same time we expect to see two distinct nickel price mechanisms emerge reflecting two distinct commodities: class 2 nickel, primarily for use in stainless steel production, trading at a lower price that reflects its abundant supply; and class 1 nickel trading at LME prices – or above for high-end nickel powders and pellets used to make nickel sulfates – reflecting required incentive prices."
The key to understand here is that the nickel sulfide ore miners have a distinct cost advantage when producing the nickel sulfate required for EV batteries, and demand for class 1 (high purity) nickel is set to skyrocket.
Source: https://investorintel.com/market-analysis/market-analysis-intel/nickel-is-very-oversold-and-should-rally-in-2019-provided-a-significant-china-slowdown-does-not-occur/
Tags: nickel, nickel demand, tartisan, tsx, tsx-v