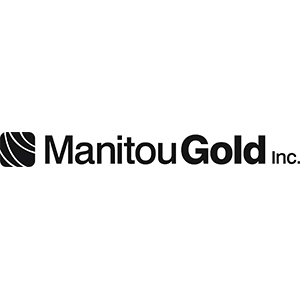 Manitou Gold Inc. has released additional assay results from its continuing 10,000-metre drill program along the eastern portion of the Baltimore deformation zone (BDZ) on its 100-per-cent-owned Goudreau project in Northeastern Ontario.
Highlights of drill results are from the Stover occurrence, where the Company is reporting assay results from an additional three drill holes completed in January of this year.
Drilling is continuing with two diamond drill rigs to test the Stover occurrence and 28 other high priority targets on the eastern four km of the 17 km length of our BDZ.
Highlights:
Drilling continues to intersect broad zones of gold mineralization along strike and down plunge of previously announced, shallower drill hole intersections at the Stover Zone with highlights including:
57.3 m at 0.3 g/t Au (starting at 150.7 m down hole), including 5.0 m at 1.5 g/t Au in hole MTU-21-03.
26.8 m at 0.3 g/t Au (starting at 85.2 m down hole) and a separate intersection of 13.8 m at 0.5 g/t Au (starting at 132.6 m down hole) which includes 1.6 m at 1.5 g/t Au in hole MTU-21-02. These intersections are below and down plunge of holes MTU-20-49, 52 and 56 which intersected:
39.9 m at 0.5 g/t in hole MTU-20-49, 0.8 g/t Au over 18.0 m, including 3.3 g/t Au over 2.1 m in hole MTU-20-52; and
15 m grading 1.5 g/t Au, including 5.3 m at 2.7 g/t Au in hole MTU-20-56.
Read More:https://agoracom.com/ir/ManitouGold/forums/discussion/topics/754967-manitou-gold-continues-to-intersect-wide-zones-of-gold-mineralization-on-the-baltimor-deformation-zone-bdza-within-goudreau-project/messages/2302806#message
Tags: #MTU, Assay, Discovery, gold, Manitou, Ontario, Targets, tsxv