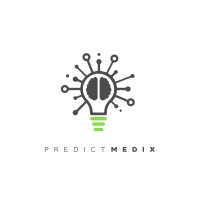 Predictmedix $PMED $PMEDF Is What Happens When You Combine Artificial Intelligence With Contactless Screening To Detect Viruses, Impairment And Even Mental Illness.
Predictmedix is an Artificial Intelligence Company that has developed fast, non-invasive, contactless screening devices that detect infectious diseases, impairment and even mental illness at any location where mass amounts of people gather. Specifically, they determine the probability of a person being infected so safety protocols can be initiated.
$PMED screeners are fully automated and intelligent, so they don't need personnel to operate them.

THE PROBLEM – TEMPERATURE GUNS DON'T HELP DETECT COVID-19
3RD PARTY VALIDATION
More than just lip service, Predictmedix recently partnered with Wellness for Humanity to deploy Safe Entry Stations at the Big Game festivities in Tampa, Florida, ahead of the SuperBowl.
Moreover, they have partnered with some incredible global giants like Tech Mahindra, a multi-billion dollar company with Fortune 500 clients, to be the first to roll out the technology. How big is Tech Mahindra?
Named in the Top 15 Global IT Companies by Forbes
Highest Ranked Non-US company in Forbes Global Digital 100 List (2018)
Named in the Forbes Fab 50 Companies in Asia (2018)
Tech Mahindra will resell $PMED scanners to their entire client base after a successful pilot.
$PMED has even further 3rd party validation and exciting applications for their technology, so make sure to watch this great interview with COO Dr. Rahual Kushwah to learn all about the Company and where it is going.
Tags: AI, artificial intelligence, covid, covid screening, covid-19 screening, CSE, stocks, tsx, tsx-v