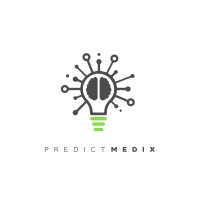 Predictmedix is an Artificial Intelligence company that has developed fast, non-invasive, contactless screening devices that detect infectious diseases, impairment and even mental illness at any location where mass amounts of people gather, such as:
Hospitals
Stadiums
Airports
Malls
Government Buildings
Office Complexes
These screeners are fully automated and intelligent, so they don't need personnel to operate them. They determine the probability of a person being infected with illnesses such as COVID-19, so safety protocols can be initiated.
Earlier this month, the AI firm penned a major strategic partnership with Juiceworks and Connectus Global to deploy its Safe Entry Stations nationwide.
That news came during an increasingly busy time for $PMED, which has included:
An LOI to acquire AI-powered tech firm Symp2Pass
The engagement of investment banking firm Kingswood Capital Markets in preparation for NASDAQ listing
Major partnerships
Strategic financing developments

You're going to want to get comfy for this chat with Predictmedix COO & Director Rahul Kushwah: